Ciena today announced a major new initiative to give network operators a more efficient way to support the millions of dollars' worth of TDM services they still sell, while more efficiently upgrading their core network to deliver emerging services such as 5G without unneeded complexity. (See Ciena Updates Packet Network.)
As part of this initiative, Ciena Corp. (NYSE: CIEN) is entering the IP world from a platform perspective, notes Brian Lavallée, senior director of portfolio solutions for Ciena, adding IP capabilities to its new 5162 Service Aggregation Platform as well as the 5170 Service Aggregation Platform. Both will be able to offer a Service-Aware operating system, part of its "Adaptive IP" approach. (See Ciena CTO Says No to Skynet, Advocates Adaptive Networks.)
Ciena is introducing a suite of new cards to plug into the multi-card chassis of its flagship 6500 platform that can convert traditional TDM traffic -- E-1s and T-1s from Sonet/SDH/PDH systems -- into packet flows, he explains.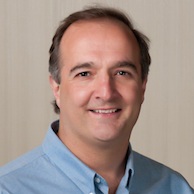 "It allows our customers to continue to offer TDM services, of which they still sell many, but they are able to modernize network core so they can have a very scalable, agile, cost-effective packet-based core, that would carry TDM services from end to end," Lavallée says in an interview.
The vendor is capitalizing on its acquisition of Packet Design last May to integrate that company's Layer 3 management expertise into Ciena's Blue Planet management platform, which will now be able to do route optimization and assurance from the physical layer, or Layer 0, up through the IP layer or Layer 3.
This move to convert TDM traffic into packet flows at the edge of the network solves a critical issue that network operators are facing in trying to support aging TDM gear as the parts and expertise to do so become more scarce.
"That's a huge market space, there's tens of billions of older Sonet/SDN that is still in the market today," he says. "There are market segments or customers that still need TDM services, because they have equipment on site that is still TDM-based. The utilities market is a good example of that. Or it's customers who just refuse to get off TDM service because they don't want to."
Today, carriers deliver that traffic over a Sonet/SDH network but that equipment is no longer being produced, vendors no longer support or invest in what's out there -- if they even still exist -- and the carrier personnel with expertise to support that gear are often retiring, Lavallée states.
"Service providers are kind of in a sticky situation, how do they appease TDM customers and the revenue they bring over a TDM network they can't buy parts for anymore?" he queries. "They are literally buying parts over eBay. We think this gives them the option to modernize their packet core and do the translation to TDM services at the edge."
---
Boost your understanding of cable's pioneering virtualization efforts, examine early trials and pilots and look at what comes next. You're invited to attend Light Reading's Virtualizing the Cable Architecture event, a free breakfast panel at SCTE/ISBE's Cable-Tec Expo on October 23 in Atlanta.
---
Going forward, Ciena also is looking at integrating its optical technology, WaveLogic coherent optics (which Lavallée calls the company's "crown jewels"), into its packet platforms to simplify the network and reduce operational complexity for its carrier customers, he says. (See Ciena CTO: Next Optical Transport Leap Rides on Analytics & Network Intelligence.)
"In certain parts of network for certain applications, integrating coherent optics into some of our packet platforms, you start to eliminate network nodes, you start to do technology and platform convergence, it just reduces the complexity," he says.
Announced earlier this year, Ciena's 8180 platform, which is based on the Waveserver platform, will have packet switching, but it will also have an optical platform based on WaveLogic, making it essentially two boxes in one.
"We are also looking at doing similar things in the future, bringing out coherent technology to other packet platforms in our portfolio," Lavallée says.
That simplification is vital to carriers who have been scaling capacity quite a while now to meet market demand, but find they have been scaling complexity as well over that period.
"They see they need to simplify the network so they can not only scale it but reduce some of that complexity in the network," he comments. "That comes through technology convergence, platform convergence, purpose-built platforms and also adding a lot of automation on top of it. When services start to explode in terms of numbers, like the Internet of Things, there have to be ways to simplify the infrastructure layer without taking away the capabilities they need by not integrating features that are legacy features and protocols they no longer need."
In the long run, complexity reduces carrier margins because it isn't just a management issue but one of power, space and manpower consumption, Lavallée said. That's why the push to simplify is one that resonates with most operators.
— Carol Wilson, Editor-at-Large, Light Reading