Rainforest Raises $25M for Crowdsourced Software Quality Testing
Rainforest Raises $25M for Crowdsourced Software Quality Testing
Rainforest is like Lyft for software quality assurance, maintaining a fleet of testers who are available to developers at a moment's notice. Startup Rainforest QA has raised $25 million in Series B funding for its on-demand, crowdsourced software quality assurance service, bringing the total funding to $41.2 million.
Rainforest works like Uber, TaskRabbit and other crowdsourcing services. Rainforest has tens of thousands of software quality assurance testers on contract. When a software development team needs QA, the developers sign in with Rainforest, submit the code, and the Rainforest testers put the software through its paces, reporting bugs, usability issues and other problems.
"At a high level, what we do is basically we give on-demand QA to our customers," Fred Stevens-Smith, Rainforest CEO and co-founder, tells Enterprise Cloud News. "It's a very similar model to an AWS. We have a giant cloud of QA people who are testing all day and every day. Customers tap into the cloud to get a hundred or a thousand or five thousand QA people swarming all over their software."
As enterprise software goes from employee-facing to customer-facing, the stakes are higher, because software glitches can mean a lost sale. Meanwhile users have had their expectations for user experiences raised by the likes of Amazon, Apple, and Slack; they expect software to be easy to use.
Figure 1: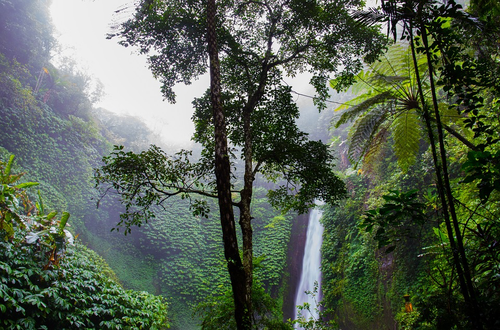 Keep up with the latest enterprise cloud news and insights. Sign up for the weekly Enterprise Cloud News newsletter. Software organizations are beginning to see the value of quality assurance -- but only just beginning, Stevens-Smith says QA spending will increase to 40% of IT spend next year, according to a report from CAP Gemini, "highlighting a continued urgent need to find efficiencies," Rainforest said in a statement. Senior engineering leaders at large companies haven't quite caught up, Stevens-Smith says. "We see surprisingly uninformed attitudes by senior engineering leaders at large companies about how to think about QA," he says. "That's a polite way of saying they don't know what they're talking about." Senior software engineers labor under the myth that QA "is not a strategic business function," or that the entire process can be automated, Stevens-Smith says. Organizations often outsource their QA to companies like Wipro and Infosys, which is slow and expensive, Stevens-Smith says. Meanwhile, development cycles have increased to continuous delivery, which traditional QA can't keep up with. Rainforest provides an alternative. Organizations can't afford to keep hundreds of QA people on staff, but they do need the throughput of 100 QA people a half-hour a day. Rainforest solves that problem, Stevens-Smith says. And, like Lyft maintaining a fleet of drivers, Rainforest maintains its own fleet of about 60,000 QA testers, with about 5,000 available at any given point in time, Stevens-Smith says. Rainforest uses machine learning algorithms to monitor results and testers for accuracy, to keep quality high, the company says. Rainforest was founded in 2012, with about 100 full-time employees. The company crossed $10 million annual recurring revenue in 2017, and is growing at a rate of 100% year-over-year. Funding sources for the Series B round include Silicon Valley Bank, Bessemer Venture Partners, Sutter Hill capital, Rincon Ventures and Initialized Capital. Related posts: Gremlin Looks to Bring 'Chaos Engineering' to the Masses Target Looks to Open Source to Hit Bullseye What's Blockchain Good For? — Mitch Wagner




Editor, Enterprise Cloud News
Subscribe and receive the latest news from the industry.
Join 62,000+ members. Yes it's completely free.
You May Also Like
---