The Open Source Revolution Is Over – the Revolutionaries Won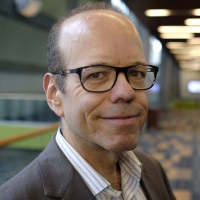 11/1/2018

Comment (1)

The transition was easier at some organizations than at others. Dietmar Fauser, VP of core platforms and middleware for Amadeus, says the transition from Unix to open source was smooth, both personally and for the business. (See Amadeus Flies With Open Source.)
Amadeus, with annual revenue of $5.825 billion, principally provides reservation systems and scheduling for travel agencies, as well as inventory management and pricing solutions. Fauser was hired as one of the fist Unix engineers at Amadeus more than 20 years ago. "The initial idea was to move away from the mainframe. It took hold," says Fauser.
Amadeus runs Red Hat Linux, Memcached (a distributed memory caching system), Kubernetes and some OpenStack.
"There is no controversy anymore," Fauser says. "When Linux entered the data center, it became clear that open source was eating the world."
He adds, "The quality is just better. We see that every day."
Microsoft's open source transition was slower and more difficult. In 2001, then-CEO Steve Ballmer called open source a "cancer;" a year later he said it was"Communism."
But over the years, Microsoft's attitude toward open source turned. By January of this year, Mark Russinovich, Microsoft Azure's chief technology officer, was making the case to Light Reading that the company is deeply committed to open source. (See Microsoft Is a 'Deeply Open Source Company,' Says Azure CTO Russinovich.)
Microsoft Azure distinguished engineer John Gossman described the transition a few weeks later. It boils down to: Times change, the market now demands open source, and Microsoft needs to meet that demand. (See How Microsoft Became an Unlikely Open Source Champion.)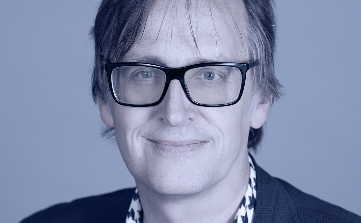 Part of what drove the industry change is that the cost of software development just got overwhelming, Zemlin says. "There is too much software written for any one organization to write it themselves," he says. Open source wins on speed-to-market and low cost.
Also, today's business software requires more resources than any one organization can bring to bear. That's driving companies who previously wouldn't dream of adopting open source to take up the model, including AT&T, China Mobile, Bell Canada and Orange, Zemlin says.
Open source drives collaboration outside an individual organization, even among business competitors. "I talk to people who work at these companies and they're happy to get to talk to people who don't work at their company, share ideas openly, and get ideas from other people," Zemlin says. "It influences a culture of idea sharing and transparency."
Also, open source is motivated by genuine demand from users trying to solve real business problems, as opposed to top-down corporate mandates. "The best code is code that people want to use, as opposed to 'my code' or 'my company's code.' That's a positive change for business," Zemlin says.
That doesn't mean competition ends. "Open source proves you can be hypercompetitive and collaborate at the same time," Zemlin says. Facebook and Google compete for ad dollars, but collaborate on open source projects. Similarly, auto companies and financial service companies both collaborate on open source projects and compete for business.
Open source helps organizations innovate faster, CenturyLink's Ewert says. Instead of having to build technology from scratch, organizations can find existing open source solutions and modify them to meet their own specific needs.
And open source reduces costs -- but it's not the primary reason to adopt open source, Ewert says. Faster innovation, which Ewert calls "velocity," is the chief goal of open source.
All of these benefits mean open source adoption is accelerating, says Zemlin. "In 2018, we've been adding new members to the Linux Foundation every day -- a new company or organization joins. The idea of transparency and a non-zero-sum mentality has permanently taken hold in the technology industry."
— Mitch Wagner




Executive Editor, Light Reading

(1) |