VMware is moving aggressively to embrace OpenStack and acknowledge the future role of open source in NFV, today announcing its carrier-grade version of an OpenStack virtual infrastructure manager (VIM) and taking aim at Red Hat, among others, in the process.
VMware Inc. has had a distribution called VMware Integrated OpenStack or VIO, but now is introducing a carrier edition, named vCloud NFV-OpenStack, that includes specific telecom features, mostly aimed at reducing OpenStack's complexity, says Gabriele Di Piazza, vice president of solutions for the Telco NFV Group at VMware.
"We are bundling it in our NFV platform," he says in an interview. "We believe that the combination of the underlying VMware infrastructure -- the richness and capability, stability, high reliability, redundancy -- all consumable and exposed through a telco-grade OpenStack API, will allow carriers to actually deploy services much faster in an OpenStack environment."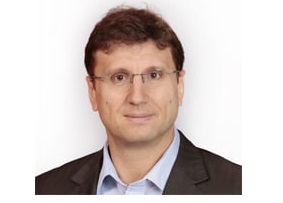 Many operators are currently using VMware's vCenter as a VIM, notes Caroline Chappell, lead analyst for Analysys Mason 's Software-Controlled Networking research. With this announcement, she sees VMware "bowing to the prevailing winds of open source" and producing a carrier version of OpenStack that will compete effectively against Red Hat, the current primary OpenStack-based VIM.
"This is VMware going full bore against the OpenStack players and cleverly addressing operators' concerns over migration to OpenStack as they expand their NFV ambitions," Chappell comments. "Now operators can stay in their comfort zone -- with VMware, which is still seen as the more reliable, performant and scalable platform for executing VNFs -- and have OpenStack compliance too."
Di Piazza points to what he sees as three differentiating factors for VMware's take on OpenStack, all of which relate in some way to reducing the complexity in deploying, upgrading and operating the platform. First, he says, vCloud NFV-OpenStack simplifies the installation process, through tight integration with the underlying infrastructure, to the point where the operator "can have OpenStack up and running in about half an hour."
Secondly, VMware has simplified the upgrade experience, he says. "Many carriers are still stuck on older versions of OpenStack, simply because of the complexity in migrating the environment," Di Piazza says. "There are many OpenStack environments out there which are outdated, fragmented, customized. What we have done, we have separated the control plane from the data plane so we are effectively able to perform an upgrade procedure without any real services down time."
---
VMware is one of many companies participating in Light Reading's NFV & Carrier SDN event in Denver. There's still time to register for this exclusive opportunity to learn from and network with industry experts – communications service providers get in free!
---
VMware plans to prove this at the launch of vCloud NFV-OpenStack in Barcelona at its VMworld Europe event and at Mobile World Congress Americas. VMware will make a live demonstration of an OpenStack upgrade during a VoLTE call without letting the call drop.
Thirdly, VMware is bringing the integrated management tools of its infrastructure to OpenStack, including analytics, fault performance, managed data, log management, root cause analysis, network topology and full visibility and discovery, Di Piazza says. "The visibility is something that is available in the VMware infrastructure and is exposed through our OpenStack distribution so carriers can not only deploy and migrate, but they can also gain full visibility for operational troubleshooting."
"I find it interesting that VMware is stressing the operational benefits of vCloud NFV-OpenStack, as these are the very issues that have presented the greatest concerns as operators bring NFV out of the labs and into production," comments Roz Roseboro, senior analyst with Heavy Reading. "Despite operators consistently indicating in our surveys they want best-of-breed components, fully integrated solutions for NFVi and MANO seem to be gaining traction, as integration is proving to be a major -- but not altogether unexpected -- challenge. It could very well be that they are less concerned about modular infrastructure as long as they can run whatever VNFs they need on it."
Among the features Di Piazza touts are capabilities that allow VNF resource reservations for service-level agreements to be done in a multi-tenant way, dynamic and elastic scaling of network resources that allow real-time response to traffic conditions and the ability to add resources or scale up or out depending on demand. In addition, VMware is offering what it calls Enhanced Networking Support and Platform Awareness or EPA, which boosts the performance of the separated data plane to both deliver a better customer experience and optimize use of resources.
VMware "has consulted extensively with operators to distill best practice here, and the results of this collaboration are likely to appeal since they will address many of the performance and usability criticisms operators have thrown at OpenStack over the years," analyst Chappell says. "The resulting product is therefore a marriage of VMware's trusted and widely used proprietary technology and the best of OpenStack, which many operators are bound to find compelling in the complex NFV context."
Competitors will be able to argue that this isn't a completely open source approach, she adds, and there will be discussions around pricing as well. But it may come down to whether operators want to wait for the perfect solution or move ahead with one that is here today and pragmatic.
— Carol Wilson, Editor-at-Large, Light Reading
---
CALLING ALL CLOUD, NFV AND SDN COMPANIES: Make sure your company and services are listed free of charge at Virtuapedia, the comprehensive set of searchable databases covering the companies, products, industry organizations and people that are directly involved in defining and shaping the virtualization industry.
---