Not Business as Usual: Open Source Changes IT Operations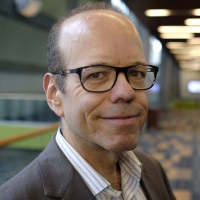 1/11/2019

Comment (2)

Sheperd adds, "I think open source software provides IT an avenue out of being only seen as a cost center and a chance to become seen as an innovation center. By consuming open source components, and not having to build everything in house, they can apply more of their resources toward the strategic initiatives of the company."
"At Masergy, we use open source all the time, as a way of taking care of the things that we don't want to be experts on, and focusing on our core competencies," Files says. "We contribute back to the projects that could be a strong part of our platform if they had a little more polish." These include the Wireshark network protocol analyzer, WildFly application server, and Apache Maven for software project management.
Files adds, "For a small company like us, it's the art of leveraging the larger mindshare out there, taking something that's 80% of what we need and adding the last little bit that makes it work. It's our way of leveraging a small software development team to a much more powerful effect."
Giving back
A key part of open source adoption is giving back to the community, which can be difficult for a for-profit business to learn to do. "Open source is really a form of enlightened selfishness. It's not altruism," Files says.
"Business is still business," he says. "We're trading. We're hoping we get ROI on our spending for some time and improving projects to meet our needs. The return is a complete package tailored to what we need."
He adds, "Companies as big as Twitter and Facebook are leading the way in donating huge chunks of code for those that clearly could be used by everyone including their competitors."
Masergy tries to take that same, more open attitude, says Files. "We're not big enough to contribute entire whole-cloth software infrastructure, but we feel like we can do our part to make small changes to existing projects."
"It is a calculated investment that businesses have to make," Files says. "I happen to think that the investment is almost always worth it to engage with the open source products. But certainly there are plenty of companies that are trying to keep their stuff proprietary."
But enterprises still haven't taken full advantage of open source culture; they use open source but themselves admit that they don't contribute as much as they'd like to. (See Taking It Slow: Enterprises Use Open Source, but Are Cautious About Contributing.)
Branding and recruiting talent
Open source can help a company with branding -- building its reputation for technology expertise, says John Graham-Cumming, CTO of Cloudflare Inc. , which provides security and performance services for online businesses.
For example, Yandex, Russia's equivalent of Google, open sourced an analytics tool called ClickHouse. "We threw away our proprietary technology and use that because it works so well," Graham-Cumming says. "The technology is great, but it also makes Yandex look good." It helps build Yandex's brand, and helps them recruit.
And it's not just Yandex. A reputation for open source leadership can help any company recruit talent, Graham-Cumming says.
"Engineers expect to work in open source software and they expect to be involved in it," Graham-Cumming. "They want to share. It gives an opportunity for engineers to show their work, which they normally don't get to do." Normally they only get to share the product, not how they arrived at the product.
"You attract much better engineers if you give them the possibility of working on open source projects, contributing on open source projects, and putting that on their CVs," Amadeus's Fauser says. "This is attracting extremely good people."
"Google's data shows that developers want to spend more time on coding, software design and architecture," says Melody Meckfessel, Google (Nasdaq: GOOG) senior director of engineering. "On coding, if there's an open source tool that helps you complete your task faster, you don't have have to start from scratch. That's how you keep them happy and productive -- do not waste their time," she says.
And developers derive satisfaction by influencing the direction of a project.
"That part is inspiring: A sense of identity and belonging to a community," she says.
Related posts:
— Mitch Wagner



Executive Editor, Light Reading

(2) |