With Microsoft's $7.5 billion acquisition of GitHub near to closing, the software and cloud company, which has a history of rampant hostility to open source, is trying to woo open source developers to its side.
On the company's earnings call Wednesday, UBS analyst Jennifer Lowe asked how Microsoft Corp. (Nasdaq: MSFT) plans to leverage GitHub to win developers who are active on GitHub but aren't using Microsoft products. How closely can Microsoft "hug [those developers] into the Microsoft ecosystem versus leaving GitHub to serve as a self-sustaining entity?" she asked. (See GitHub: Microsoft's $7.5B Cloud Super-Weapon.)
That's a question to set off alarms for open source developers who see Microsoft as a hated enemy. A number of developers proclaimed they were abandoning GitHub when Microsoft announced the acquisition in June, though it's unclear whether they followed through, and whether their numbers were significant. (See Microsoft Swears GitHub Independence After $7.5B Acquisition.)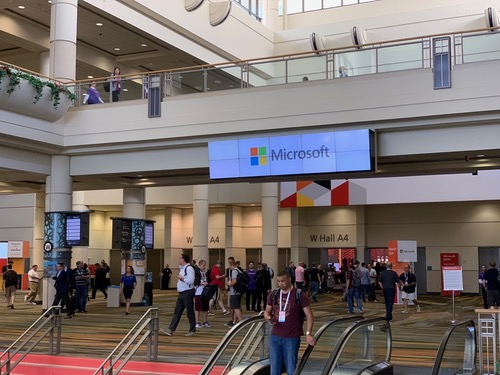 ---
Now entering its fifth year, the 2020 Vision Executive Summit is an exclusive meeting of global CSP executives focused on navigating the disruptive forces at work in telecom today. Join us in Lisbon on December 4-6 to meet with fellow experts as we define the future of next-gen communications and how to make it profitable.
---
At the time the acquisition was announced, Microsoft proclaimed it would let GitHub operate independently; an effort to "hug [developers] into the Microsoft ecosystem" could have the opposite effect of driving developers away. And GitHub's value is in its developer base; the platform itself is open source.
Microsoft CEO Satya Nadella responded to Lowe's question, saying "GitHub is not a means to some other end. It is an end unto its own, which is we've always cared about developers and developer productivity." Valuing developers is particularly important now, as digital transition means there are more developers outside the tech industry. "We think this is one of the big SaaS opportunities going forward," Nadella said.
Microsoft's "number one priority" will be "maintaining the GitHub community, the ethos around developers, at the core," the Microsoft boss said.
But Microsoft will also make sure its products and services, including tooling -- which include many open source products on GitHub -- earn developer trust and adoption, Nadella said.
"But we are very grounded in the fact that it has to be earned and not something that we will inherit because of being owners of GitHub," said the Microsoft man.
Also, Microsoft is making progress winning "a new class of developers," Nadella said, mentioning that he saw encouraging signs of Microsoft adoption in an article posed to Hacker News. Nadella name-dropping Hacker News was a good move; Hacker News is an authoritative source of news and information for the open source developer community. (Kind of like Light Reading is for telcos and communications service providers.)
The GitHub acquisition cleared a final hurdle as the European Commission approved the deal on October 19.
Also this month, Microsoft joined the Open Investment Network, making its entire portfolio of 60,000 patents available to Linux and open source developers. (See Microsoft: We 'Pledge Our Entire Patent Portfolio' to Linux.)
On the main part of Wednesday's earnings call, Microsoft reported double-digit overall revenue growth and explosive expansion of its cloud business -- although that expansion is slowing. (See Microsoft Relishes Record Quarter, but Cloud Growth Slows.)
Related:
— Mitch Wagner




Executive Editor, Light Reading