Ask your average venture capitalist to back a startup in the telecom network business, and he might run a mile.
The risk is not necessarily the startups that exist. It's the broader community of telecom operators, traditional suppliers and standardization groups, and just how long it takes them to get anything done. "With old-time telecom standards, we have a two-year discussion on use cases and then discussions start about what should be in the standard and then a couple of years later you have the first cut," says Axel Clauberg, the vice president of IP (and other things) at Germany's Deutsche Telekom AG (NYSE: DT).
Any startup trying to break into this regimented system faces lofty hurdles and long delays. That is not what your typical financier wants to hear, and especially not in the Internet age, when fortunes can be made and empires destroyed in days and weeks. It might also explain why startups have been thin on the ground, and why telcos have struggled to recruit talent.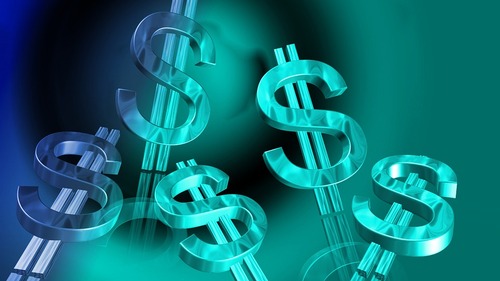 The situation might be changing thanks to the efforts of the Telecom Infra Project (TIP), a Facebook-led initiative to spur innovation in the networks sector. Formed in early 2016, TIP is basically a giant club of operators, service providers and equipment makers. It also includes a growing number of startups with technology that could potentially shake up the entire industry. (See Facebook: TIP Will Open Telecom Hardware.)
The group is not trying to compete against standards groups and other industry bodies so much as work around them. With the involvement of Facebook, it is driven by an Internet mentality and approach to innovation. Its hallmarks are open source technology and a more open approach to R&D than telcos have been used to.
That's starting to pay off, TIP spokespeople claim. "We're making telecom infrastructure interesting again for startups and the VCs funding them," says Clauberg, who chairs TIP when he is not wrestling with Deutsche Telekom's network strategy.
So far, TIP has had relatively little to show for its efforts. While its membership list seems to grow daily, and now features most of the world's big operators, its activities have mainly been confined to the lab. But today marks the start of the "procurement stage," says Clauberg, as several of TIP's working groups announce "requests for information" from the broader market. If all goes to plan, the industry should see the first commercial deployments of TIP-developed technology next year. And mass-market rollouts are expected in 2020. (See TIP Offers Progress Report at Summit, Facebook's TIP Expands Its Influence, Except in the US and TIP Touts Progress in Mobile & Optical.)
While this augurs well, VCs may be reserving judgement until there is something outside the lab. Clauberg cannot yet provide a "proof point" for a TIP startup. But the signs are good, he says, citing the example of Airrays, a German startup that Deutsche Telekom is supporting. "They are producing active antennas and for them an open ecosystem is critical," he explains. "That is where the system helps the startup get into a bigger business." (See DT, Facebook Back German Startups to Disrupt Networks Biz.)
The establishment of so-called TIP ecosystem acceleration centers (TEACs) has clearly helped. Hosted by operators, the TEACs are facilities where startups can work alongside the telcos they eventually hope to serve. Four now exist in the UK, France, Germany and South Korea, with BT Group plc (NYSE: BT; London: BTA), Orange, Deutsche Telekom and SK Telecom (Nasdaq: SKM) acting as the sponsoring telcos.
From a VC perspective, the impact of this support system became apparent last year, when Orange's VC arm and several other VCs said they would provide up to €100 million ($116 million, at today's exchange rate) in funding for network startups at an event hosted by Orange (NYSE: FTE) and Facebook. The other VCs included Iris Capital, Innovacom, Cathay Innovation and Breega Capital. (See Orange, VCs Commit $113M to Network Startups as 'Black Box' Frustration Mounts.)
"Those who grow fast and strike partnerships and scale internationally will get the money," said Julien-David Nitlech, a partner at Iris Capital, at the time.
TIP has clearly had to make concessions to attract startups, though. While heavily publicized at first as an "open source" initiative, most of its working groups are based on so-called RAND (reasonable and non-discriminatory) licensing principles, which promise royalty payments to vendors. (See TIP Players Voice Open Source Misgivings and Open Sores: Are Telcos on a Collision Course With Vendors?)
"For startups as well as established vendors, protection of IPR [intellectual property rights] is important and that is why most of our project groups are running under RAND," says Clauberg. "For anyone collaborating in such an effort it should be give and take."
Chasing the money
But not all startups sound impressed. Amarisoft, a developer of virtual radio access technology, is one of four companies that Orange and Facebook promised to support last year. When CEO Franck Spinelli spoke with Light Reading in March, he said the support had made no difference to his company so far. Telcos continue to move too slowly for startups, he agreed.
Asked for his assessment of TIP, Spinelli said: "Generally speaking, and without naming any project, small companies cannot really participate in those programs. You are too small to spend time on those things. But they are trying to help. And I know some startups that are chasing investor money and investing time in these groups and don't care about finding customers."
At the same time, TIP is in the awkward position of trying to recruit bigger vendors to its cause even as it undermines the system that has enriched them. Win them over and it risks squeezing out the startups, or at least creating a market perception that little has really changed. Alienate them and critics will ask if anything can change without the big suppliers on board.
When it comes to the very largest suppliers, Cisco Systems Inc. (Nasdaq: CSCO) and Nokia Corp. (NYSE: NOK) are TIP members, while Ericsson AB (Nasdaq: ERIC) and Huawei Technologies Co. Ltd. are not. Nevertheless, TIP has had considerable success in attracting the mid-tier players, including the likes of Ciena Corp. (NYSE: CIEN) and Juniper Networks Inc. (NYSE: JNPR). Relatively few of these vendors are named as active in the various working groups, it should be noted.
---
For all the latest news from the wireless networking and services sector, check out our dedicated Mobile content channel here on Light Reading.
---
Away from TIP, the negative press that currently surrounds Facebook risks tarnishing the venture. When TIP was announced, Facebook was still the darling of the Internet community and could seemingly do no wrong. Following this year's Cambridge Analytica scandal, the lipstick is smeared and the mascara has run. On the one hand, TIP is now about more than Facebook, and might survive even if the Internet giant were no longer involved. On the other, Facebook's participation has probably been crucial in attracting startups and non-traditional players. (See Facebook: The Sick Man of Silicon Valley.)
But the biggest question is perhaps whether operators can adapt quickly enough to a startup mentality. "It is taking a long time for telcos to change the way they are working," says Clauberg.
Even with the most resilient and scalable technology, a startup may struggle to evict an Ericsson or Nokia from its seat at the operators' table without a different telco mindset. Interestingly, while most of the TIP working groups are focused on specific technologies, the People and Process group is all about "cultural and process transformation" within telcos. It might be the most important one of the lot. (See VNFs: The Good, the Bad & the Ugly.)
— Iain Morris, International Editor, Light Reading