Vodafone reserves big role for open RAN in upcoming 100,000-site tender
Vodafone reserves big role for open RAN in upcoming 100,000-site tender
With contracts due to expire, the RAN refresh is back on the table as Vodafone prepares for Nokia trials in Italy and says NEC is still very much a part of its UK rollout.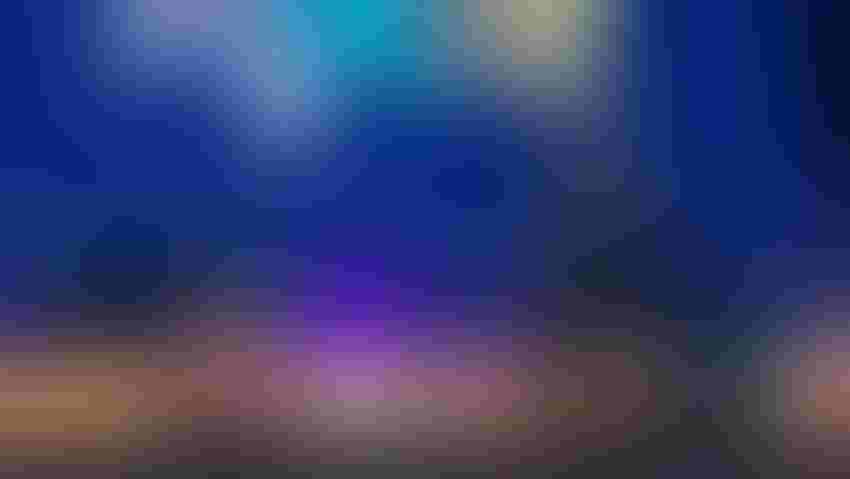 Vodafone's Santiago Tenorio (pictured) aims to use open RAN across 30% of his entire European footprint.
(Source: Iain Morris/Light Reading)
Four years ago, telco jaws slackened in disbelief when Santiago Tenorio, Vodafone's head of network strategy, revealed at a conference in Amsterdam that his company would put its entire European mobile footprint, comprising more than 100,000 sites, up for a possible open RAN overhaul. A passionate believer in that concept, Tenorio saw an opportunity to pressure his existing network equipment suppliers – in a market dominated by Ericsson, Huawei and Nokia – just as Europe's governments began to warn telcos off the big Chinese one.
Nothing happened imminently as the pandemic and a resulting supply chain crunch unhelpfully intervened. But the tender is now back on the table and set to be announced by early next year at the very latest, Tenorio told Light Reading. "We always said an RFQ [request for quotation] is coming and the time is now," he said. "We've publicly said our contract expires in March 2025 and we need to be ready for a new contract before that. If you reverse engineer, it means the RFP is in preparation and is going to hit the ground anytime between now and April 2024 at the latest."
The tender is to include Africa as well and now looks set to reserve a huge role for open radio access network (RAN) technology. Like other telcos, Vodafone has traditionally had to buy all the products for a mobile site from one of the big vendors. With open RAN, it could theoretically take advantage of recently developed interfaces to combine suppliers – marrying one company's baseband software to another's radios, for instance. "In Europe it's 100,000 sites and so we'll put that out to tender and our ambition is to reach 30% open RAN," said Tenorio.
The big idea is to spur competition and unlock the door for specialists, previously shut out of deals or forced to work through the big equipment vendors because they lacked the full set of products. From Tenorio's perspective, though, one of the most notable changes in recent months has been Nokia's embrace of open RAN. A Vodafone trial with the Finnish vendor will kick off in Italy this year. After running lab tests of 5G standalone tech before Christmas, Vodafone will take Nokia's open RAN products into the field during the first quarter of 2024.
Tenorio also welcomes the more supportive noises emanating from Sweden, whose big vendor has previously been characterized as an open RAN opponent. "Nokia announced open RAN last year and Ericsson is announcing it this year," he said. The remarks come days after Ericsson promised to introduce open RAN products into its portfolio in 2024, although it will only make antenna-rich, "massive MIMO" radios that include equalizers. Some operators would prefer to see that interference-addressing function left out of the radio unit and instead confined to the distributed unit, where RAN computing is done.
Paralyzed wireless
His enthusiasm for these moves inevitably begs questions about the remaining opportunity for the specialists and smaller vendors. Tenorio recognizes that many of these companies have struggled. "Emotionally, it is sad, and yes, it is true," he said. "We were working together well with them and particularly the name that no one mentions now is Parallel Wireless. They were very prominent at the beginning and now they are not a reference anymore."
The US software developer reportedly laid off up to 80% of its employees last year, blaming cuts on the sluggish adoption of open RAN, supply chain problems and the weak economy. Altiostar, a rival, has also made little progress outside Japan, where its software powers the network of Rakuten Mobile, now its sole parent. As for Mavenir, another US competitor, it is "still in the fight," said Tenorio.
"I think they still have a chance to become a player for RAN software but the one thing they are doing particularly well is radios," he said. A massive MIMO unit jointly developed by Mavenir and Qualcomm is "dramatically better" at energy efficiency than anything Tenorio has seen from the big incumbents, he said. "Why? Because the incumbent architecture hasn't been subject to competition for a long while. And that is the answer to where is the TCO [total cost of ownership] saving going to come – in disrupting the status quo."
When it comes to fomenting competition through open RAN, Tenorio clearly prioritizes this subsector for radio units over software and servers. "Radios attract more than 50% of the wallet share," he said. That partly explains his determination to bring both the Nordic vendors around and offers clues about the nature of Vodafone's future deployment.
"It is very important that we get Ericsson and Nokia to do it because if you open interfaces then apart from having more software vendors you can have ten times more radio vendors," he said. "That will not be limited to just Nokia, Ericsson and Samsung. You will have Mavenir, Fujitsu, NEC, even ZTE where you can use them. That is where the majority of the money is going and that is a layer where you want to have competition."
Elsewhere, he would be content if a more commoditized server market included just Dell, HPE and Supermicro. And he reckons a minimum of two players are needed for containers-as-a-service (CaaS) platforms, citing Wind River, Red Hat and VMware as the key competitors in that area. On RAN software, he calls out Samsung and Mavenir, besides Ericsson and Nokia.
NEC still a part of UK plan
Vodafone's initial push has come in the UK, where it has just started to replace about 2,500 Huawei sites with open RAN technology supplied mainly by Samsung. That has left another 3,500 Huawei sites that Vodafone is switching to Ericsson's traditional technology. But Tenorio rejects the charge that open RAN was originally supposed to go much further, pointing out that Ericsson can obviously move faster than a technology still being developed. "The geographical areas where each of them is going to swap out Huawei remain the same," he said. The Chinese vendor must be removed by the end of 2027 under government orders.
In its last update, Vodafone made no reference to Japan's NEC, originally identified as a supplier of massive MIMO radio units. But it has not been dropped, said Tenorio. "Yes, fair enough, we haven't mentioned it for a while, but the plan stays the same. It is in the lab, and it is imminent that they leave the lab and are tested in the field. At some point before Mobile World Congress, that will happen."
Commercial rollout should be helped by Samsung's recent integration of 2G into its open RAN tech, said Tenorio. Without that, Vodafone would have had to retain a costly 2G overlay in Huawei areas, he explained. Trials of Samsung's 2G tech are also imminent in Romania, where Vodafone has been testing open RAN for network sharing with Orange. "You end up having a common infrastructure but different software from one operator to the other, which is not where we are today," he said.
An enthusiastic runner, Tenorio was due to participate in a London half-marathon at the weekend before jetting back to Madrid for this week's FYUZ event, hosted by the Telecom Infra Project (TIP). He'll be on stage in the morning to shed further light on open RAN progress, hopefully unhobbled by his own recent exertions. After that, it's back to the similarly taxing work on networks. More than most, Tenorio will know a RAN can be just as painful as a run.
Subscribe and receive the latest news from the industry.
Join 62,000+ members. Yes it's completely free.
You May Also Like
---