10:20 AM -- This is the latest installment of "Technically Speaking with SCTE," a monthly blog of interviews and columns to provide Light Reading Cable readers with timely updates on the Society of Cable Telecommunications Engineers (SCTE) 's initiatives and activities.

This month's entry is a Q&A with SCTE President and CEO Mark Dzuban, who offers a preview of the 2011 Cable-Tec Expo, taking place Nov. 15-17 in Atlanta.

Light Reading Cable: What's going to be the big focus at this year's show?

Dzuban: We asked, what do we need to do that is very much aligned with problem solving? We needed to increase the level of educational content because the 15 tracks we had was good, but we needed to crank it up aggressively [to about 40 tracks]. It's about transfer of knowledge. How do we get this important content that's being presented to the users to optimize their business opportunities?

On top of that was a component that hasn't been done before and that is traffic engineering and the question of how we scale these systems. We're going to continue to evolve Expo in a way that is much more technical than it has in the past. You'll see a much greater focus on problem solving … and much more content around problem solving.

And we'll have the Green Pavilion, which is continuing to grow. On top of that is a new spotlight, which is around the story of the [industry's] new video architecture.

Light Reading Cable: Heading into this year's show, what's the biggest challenge faced by your members and what are some new things that will be new this year?

Dzuban: There are two sets of members: the vendor partners, for whom Expo is a way of presenting their solutions; and the MSO partners, which are looking to solve problems like power and second, the human resource side -- how do we do things right? -- and then solving performance, which is around hardware failure and software failure.

The last piece is that education content. Everything we do, even from a standards perspective, trickles down to educational content. For example, the same time we're launching Expo, you're going to see a whole new program on contractor certification. That's a whole new product that will be launched in November.

We'll also have a certification around business services and best practices around business services. We're continuing to align around what problems the MSOs are trying to solve, what kind of educational content do we need to optimize the workforce and how we work with vendors to provide some of these solutions.

Light Reading Cable: This Jeopardy-style IP Challenge is a new one on the agenda. What's that about?

Dzuban: As our networks evolve from analog to digital, the IP Challenge is not just the mechanics of our [Cable-Tec] Games, which covered connectorization and some other things. This is about how to set up an IP router and how to set up the other hardware from an IP perspective. It's looking at the development and skill of our workforce, which is becoming very IP-centric and something we should promote.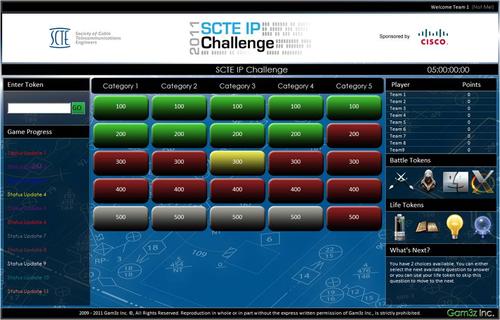 Light Reading Cable: Did you get Alex Trebek to host it?

Dzuban: No, but it will be a surprise. I'll keep that quiet for now, only because it's going to be the first time it's been done. I think it will be a lot of fun.

Light Reading Cable: How is this show shaping up from last year's in New Orleans in terms of both exhibitors and attendees? Do you anticipate an increase?

Dzuban: We're ahead on all counts. The partnering between NCTA and CableLabs and SCTE has evolved very nicely over the last couple of years. [Ed note: Last year's show in New Orleans drew more than 8,200 attendees and nearly 400 exhibitors.]

— The Staff, Light Reading Cable