Ever keen to benefit from the operational and financial efficiencies that come from telco cloud deployments, Telefónica's wholesale business unit has added virtualized functions to seven new hubs across the world as it slowly but surely migrates towards a hybrid legacy/virtual architecture.
Telefónica has been edging down the virtualization road for more than four years with its Unica strategy and began implementing virtualized functions in its international network in early 2016, when it deployed virtual router technology from Nokia. (See Telefónica Deploys Nokia's Virtual Router and Telefónica Unveils Aggressive NFV Plans.)
Now its Telefónica International Wholesale Services division has added extra virtualized functions, including vFirewall and vRAS (virtual remote access server) as well as virtual routing functions, to facilities in Sao Paulo, Mexico City, Miami, Boca Raton, London, Madrid and Hong Kong. Further deployments are planned in 2018.
The aim is to be able to offer services more quickly and in a more flexible way, cutting time to market and providing customers with opportunities to use services in ways that best suit them without large upfront costs and without restrictive service level agreements.
Under group CTO Enrique Blanco, the operator is keen to build out its telco cloud infrastructure as quickly as possible, has engaged with a number of vendor partners on virtual functions and signaled the expansion of its Unica rollout in August last year. (See Telefónica Plots Unica Expansion, Telefónica Hands Huawei a Key Virtualization Deal, ZTE Scores NFV Deal at Telefónica and Telefónica Chooses Ericsson as Its New Virtualization Kingpin.)
Blanco regards automation, efficient operational processes and virtualization as absolutely key to the successful delivery of next-generation, software-defined services in a 5G and telco cloud environment, noting only last week at a broadband event in Valencia that "five years ago virtualization was just a dream -- now it's a fact … We are industrializing our virtualization plan."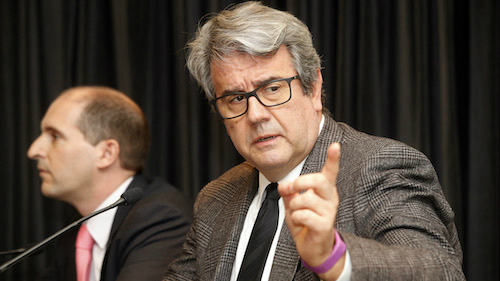 The operators that can industrialize the process are the ones most likely to survive the next decade -- and Telefónica looks on course to be one of those survivors.
— Ray Le Maistre, Editor-in-Chief, Light Reading