OPNFV Unveils Vendor Verification Program

Comment (0)
The OPNFV Project has created a testing and verification process that lets vendors determine whether their commercial products comply with its initial criteria for key elements such as a NFV Infrastructure (NFVi) and a virtualized infrastructure manager (VIM), with the intent of speeding and simplifying commercialization.
The idea behind the OPNFV Verified Program (OVP) is to make it easier for vendors to know that their products conform to the framework the project is developing so they can move forward with commercialization and participation in proofs of concept (PoCs) and deployments, says Heather Kirksey, vice president of Community and Ecosystem Development for The Linux Foundation. The framework builds on the testing Open Platform for NFV Project Inc. created for its software releases.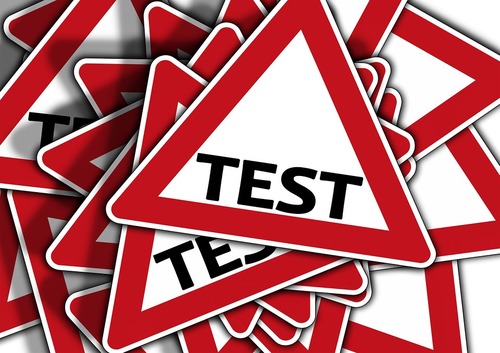 "This is creating a framework and a program for testing specific functional products so they know they are hitting a minimum bar of capability," she tells Light Reading. "Basically, you run through the tests and you get through the feedback, either in a self-testing regime or working with a third-party lab. The feedback shows what you failed and what you passed. If there is a test you fail, you can make improvements to the product. Where you succeed, you can use that in your marketing."
The program was set up in cooperation with four vendors, each of whom now has the OPNFV Verified designation. Those four OPNFV member companies are Huawei Technologies Co. Ltd. , Nokia Corp. (NYSE: NOK), Wind River Systems Inc. and ZTE Corp. (Shenzhen: 000063; Hong Kong: 0763).
"The OPNFV Verified Program (OVP) is a great example of open source communities leading the way to help lower complexity in multi-vendor NFV solutions," said Wenjing Chu, senior director, head of Open Source and Research at Huawei, in a press release statement. "OVP reduces risks for carriers in NFV adoption by decreasing the integration and verification cost and enhancing interoperability."
---
You're invited to attend Light Reading's Big Communications Event -- the ONE event that delivers fresh perspective on the rapid transformation of the telecom industry and the road ahead. We'll see you May 14-16 in Austin -- communications service providers get in free!
---
Initially, the OVP is focused on the functional capabilities of the VIM, Kirksey says, because that's where the typical network functions virtualization process starts, it's been the focus of considerable work within the OPNFV and because multiple vendors have products in development.
Going forward, the OVP could tackle other things, including vendor interoperability and virtual network function (VNF) validation, she adds, and will likely work with other open source groups such as the Open Network Platform for Automation (ONAP). The new Linux Foundation Networking structure makes it easier for those kinds of collaborations to take place, she added. (See Linux Foundation Re-Orgs to Simplify Open Source Networking.)
In Nokia's prepared statement, Antti Romppanen, head of Cloud Foundation Project Management, said verifying the compatibility of OPNFV software with his company's data center solution, based on Open Compute Project hardware specs, "demonstrates the power of open source across the NFV infrastructure. Going forward, we expect to raise the bar in OPNFV to extend the verification to higher layers and to make the open platform even more competitive."
Within OPNFV, the Dovetail working group continues to "add rigor" to the testing regime, Kirksey says. She also expects that the service provider members of the organization will direct where testing needs to go next, and that might be in the VNF arena.
Related posts:
— Carol Wilson, Editor-at-Large, Light Reading