EXCLUSIVE! NFV Interop Evaluation Results
Of all the industry test results out there, this is the one that people have been waiting for.
In a historic first for the communications networking industry, Light Reading, in partnership with EANTC on behalf of the New IP Agency (NIA), is happy and proud to announce the publication of the world's first independent interoperability evaluation of NFV infrastructure, focused (in Phase 1) on multivendor NFV infrastructure-to-virtual network function (VNF) interoperability.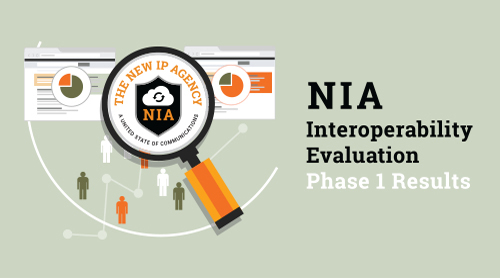 These results are just a first step on a very important journey for an industry that is in dramatic upheaval. Never before have network operators, faced with the unknown and daunting challenges of introducing virtualized functions and their supporting infrastructure platforms, needed independent test results as much as they need them now: Such independent evaluations can cut down development times, save operators resources, and help speed up further tests, field trials and live deployments.
That's why we have been moving fast. The Phase 1 evaluation, which was publicized, set up and completed in just a few months (an extraordinarily short time for such a procedure), included 12 vendors, which between them submitted four NFV infrastructure (NFVi) platforms and 17 VNFs.
The NFVi vendors, which all offered platforms based on OpenStack, were:
Alcatel-Lucent
Cisco Systems
Huawei Technologies
Juniper Networks
The VNF vendors were:
Alcatel-Lucent
Cisco Systems
Cobham Wireless
Hitachi Communication Technologies America
Huawei Technologies
IneoQuest Technologies
Juniper Networks
Metaswitch Networks
NetNumber
Netrounds
Procera Networks
Sonus Networks
The VNFs came in many shapes and forms, from virtual routers, EPC (evolved packet core) and IMS components, firewalls, test probes, deep packet inspection (DPI) modules and session border controllers.
The testing focused on the functional interoperability of NFVi platforms and various VNFs, but did not include the sort of tests more commonly associated with communications infrastructure, such as performance, scalability and resilience testing: In addition, these tests did not include any management and orchestration (MANO) evaluations (they will be the focus of a later evaluation phase).
The tests carried out by the EANTC team, which were all conducted remotely (another new feature!), were of NFVi-VNF interoperability combinations that had never been tried before in such open conditions. As a result, not all were successful, but as this is still a very nascent market, it was expected that some of the evaluations were not be completed successfully.
In fact, the success rate -- 25 of the 39 combinations tested, or 64%, passed -- was "a great result," noted EANTC managing director Carsten Rossenhövel.
That higher-than-expected pass rate was due, in part, to the high degree of industry participation: During the seven weeks of testing, 55 engineers from various vendors (including test system partner Ixia) were involved, with support from 14 marketing and communications executives, seven EANTC staff and three from Light Reading/NIA: In total, 79 people were directly involved in the process.
So does that mean that there was a 36% fail rate? It could be viewed that way, but that would be shortsighted. The point of these evaluations is not to identify technology that 'does not work' – it is to see what can be done better, what needs to be fixed. The NIA exists to advance the industry and speed up the process of getting useful technology to market: When the evaluations highlight an interoperability combination that doesn't work, that means the vendors can fix the problems! This can only be good for the industry.
The evaluation also highlighted many other interesting and useful outcomes, not least of which was insight into the performance of OpenStack. For some OpenStack supporters, it is a viable alternative to standardization: "If only everybody would base their implementations on OpenStack, all interop issues would be solved," could be a phrase you might hear in virtualization circles.
Well, according to EANTC's results, OpenStack is far from ready to play an interop role. "There were tons of interop issues despite the fact that all NFVis were based on OpenStack," noted EANTC's Rossenhövel. That's because there are far too many options (including how to manage a VNF), too many versions (with backwards compatibility an oversight), and items left open for vendor consideration (including license management).
So there are many positives to take away from the Phase 1 test results, but there is much, much more to be done: A test combination that passed confirms that the initial lifecycle management tasks work between the parties on a functional basis, but that still leaves many aspects of application-layer functionality, performance, resiliency and orchestration to be evaluated. Those aspects will be the focus of future evaluations.
In the meantime, the following pages will provide you will a full matrix of the test results and detailed insights into the evaluations, the outcomes and the conclusions. So dive in!
Page 2: The Participants
Page 3: Test Setup and Coverage
Page 4: The Results Matrix
Page 5: Interoperability Findings and Challenges
Page 6: Further Interoperability Findings and Challenges
Prefer to read this report in a downloadable PDF file? An extended PDF version of this report, which includes individual report cards for each test combination that achieved a 'pass,' is available for free (to any Light Reading registered user) at this link.

— Ray Le Maistre,

, Editor-in-Chief, Light Reading and Carsten Rossenhövel, Managing Director, European Advanced Networking Test Center AG (EANTC) (http://www.eantc.de/), an independent test lab in Berlin. EANTC offers vendor-neutral network test facilities for manufacturers, service providers, and enterprises.
Next page: The Participants
PARTNER PERSPECTIVES
- content from our sponsors