Virtualization Powers Automation at Upskill U
As service providers move to more virtualized networks, one of the key benefits that emerges is advanced automation capabilities. Automated functionality opens the door to faster and better analytics, tighter security, real-time testing and streamlined service creation in a dynamic environment.
Automation also has the potential to deepen operators' pockets by lowering capex and opex, by speeding up new service delivery, and by creating an environment that nurtures flexible network capacity. In order to take full advantage of these benefits, service providers need a sound strategy for virtualization and automation which is what Upskill U aims to deep dive into this Friday at 1 p.m. ET.
---
Upskill yourself on virtualization with our new Upskill U online university! Sign up for our free courses today.
---
Leading the final course in Upskill U's flagship learning module on virtualization is Dr. Stefan Vallin, Director of Product Strategy at Tail-f Systems -- a Cisco Systems Inc. (Nasdaq: CSCO) company. Vallin will explain how automation in a virtualized network is the logical next step up from historically manually-run, error-prone process of network configuration.
In his course, Virtualization: Automation, listeners will gain a greater understanding of the details of automation, how service orchestration lends itself to seamless network configuration, and how a sound virtualization strategy improves operators' ability to flex services with customer demands.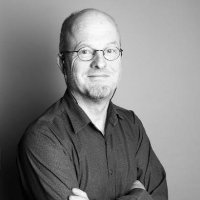 May marks the start of the Internet of Things (IoT) series at Upskill U which begins with a foundational course on May 4. Here's a look at the exciting line-up in the four-part series on IoT:
To be sure, we're witnessing a big shake-up in the communications industry, the likes of which hasn't been seen in over a decade. In fact, during his Upskill U course last week, Josh Goodell, Vice President of Network on Demand & Service Integration, AT&T, said this could be the "golden age of the industry." Goodell emphasized that the move to NFV isn't so much an "if" anymore, but a "when." (Listen to his lecture here: Virtualization: Webifying the Network.)
As players from disparate industries enter the marketplace and service providers face an increasing demand for greater network capacity, there's a growing need to reskill the industry to turn these industry challenges into opportunities. So let Upskill U be your guiding light in this season of change -- register today and attend three courses to receive an Upskill U headlamp!
Kelsey Kusterer Ziser, editor, Upskill U