After years of fighting the good fight to bring cultural and technology change to a legacy network operator, James Feger finds himself in the position of offering solutions that may address some of the challenges he once faced.
Or at least that's how the former CenturyLink Inc. (NYSE: CTL) executive sees it, about eight weeks into his new job as general manager of service provider business at F5 Networks Inc. (Nasdaq: FFIV). He points to F5's recent introduction of its VNF Manager as an example of a tool developed to help communications service providers more easily transition their traditional networking folks into a virtual services world. Feger's arrival at F5, to join the team of CEO François Locoh-Donou, continues the ambitious process for a company once thought to be headed for a takeover. (See F5's Going Locoh-Donou and F5 Could Be Cisco's Next Takeover Target – Analyst.)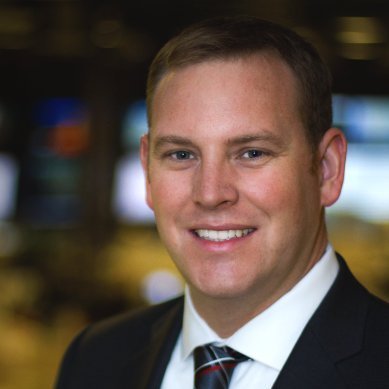 "I think the cultural impacts that need to occur are still the things that are the biggest opportunities to get better," Feger says in his first interview since leaving CenturyLink. "How do you transition to a virtual environment when your organizational structures are traditionally set up for traditional networking, how do you switch from waterfall to Agile? As much as we've talked about Dev-ops and Agile as an industry, if you get into the roots of the organizations, they are still not where they want to be, even though they are better than where they were a year or two ago."
He says one of the things that F5's VNF Manager does is make it easier to manage virtual firewalls and other applications by using familiar bandwidth management approaches that networking organizations already understands.
"So it helps with the cultural shift by putting familiarity in front of the people who have to use the stuff on a daily basis," Feger says. "You can manage applications like you manage bandwidth, and that does a couple of things. In terms of deployment, now you have less resistance because it is a familiar thing for the company, service providers know how to manage bandwidth. It also gets a footprint out there, so that customers can start having a real-time experience that gives real feedback to the architecture teams," regarding what else is needed or what might not be working as expected.
What VNF Manager lets a service provider do is focus on outcome-based solutions, Feger says, whether the outcomes are a specific service type or a certain throughput capability.
"Virtualizing these things creates dynamics -- what is the hardware, what is the hypervisor, are we talking about a Red Hat environment, a native OpenStack environment, VMware, KVM?" he explains. "All of those things come into play -- we are trying to simplify the aspects of all that so operations can take these in" and be concerned with performance characteristics, letting the VNF Manager handle the rest. Network capacity is one of the earlier applications -- setting the F5 VNF Manager to guarantee a certain throughput and to automate the process of making sure that throughput is always there to ensure performance, he notes. But ultimately, there are other VNFs/applications that F5 enables.
"To accomplish this, we are coupling the VNF manager as part of pre-packaged solutions that initially focus on the Gi-LAN and Gi-FW space respectively," Feger explains via an email follow-up. "In this segment of the evolving 5G architecture, we want to make sure that the operator can define an outcome for the infrastructure, and the manager ensures that outcome occurs."
He admits F5 faces a bit of an identity crisis in the service provider space, where the company is known by many for its work in the security space and is less known for its original application delivery capabilities, which have been used in the enterprise space for some time now.
"If you think about the enterprise and roots of the company, enterprises have thousands of applications that need load balancers or policy management or DPI at some level to do SSL encrypt-decrypt -- that is where F5's bread and butter is, we sit inline in the middle of all of those traffic flows and we help the enterprise IT infrastructure manage all of those applications," Feger explains. That encompasses traffic management, user management, security management and policy enforcement, as well as inspection of encrypted SSL traffic.
As the enterprise applications move northbound into the cloud and more service providers get engaged in offering managed services, F5's transition is a natural one, he says. "We already play well in that space, we already have the core functionality of all the devices, now it is a matter of making sure all of those functions translate easier from an operation management perspective into the virtual world." (See F5 Still Faces Growing Pains in the Cloud.)
---
Deep dive into real-world issues and virtualization deployment challenges with industry leaders. Join Light Reading at the NFV & Carrier SDN event in Denver, September 24-26. Register now for this exclusive opportunity to learn from and network with industry experts – communications service providers get in free!
---
Like other companies that once sold hardware and software as a package, F5 is on a journey to become cloud-native, but this year has rolled out cloud-native and virtual editions of its BIG-IP app services delivery, both before Feger's arrival, and he sees the company as software-strong, owing to its roots. "We started as a software company and then had to add hardware" to meet enterprise customer expectations.
On the wireless side, he sees the Internet of Things and 5G emerging markets as a place where more detailed and engrained traffic management will be required, taking information from sensors and other devices and making sure the data is delivered accurately and policy is enforced properly on a per-subscriber basis. On the wireline side, enabling operators to offer managed security on a more detailed basis, including protection up through all seven layers of the networking stack, will be an F5 strength, Feger says.
The company is still more dependent on enterprise revenues and that business isn't going away, but the service provider segment will become more important. He points to the addition of Sprint CEO Michel Combes, formerly CEO of Alcatel-Lucent and Altice, to the F5 board as further evidence of the segment's significance.
"F5 has been very successful in the service provider space, but as we see this transformation happening in the industry, we see it as a much bigger opportunity," he comments. "I think that by putting a more deliberate focus on it, we can actually really help them with this transition, with these next-gen deployments."
— Carol Wilson, Editor-at-Large, Light Reading