ADVA: Operators Key to Multivendor Virtualization
Network operators want virtualization to happen in a multivendor way -- that's been a priority from the outset. But a veteran of the early virtualization efforts says the industry is not yet at the point where that can happen, and operators themselves are going to have to tackle some of the remaining work.
"It's a hard problem to solve, but it's the right problem to solve," says Prayson Pate, CTO of ADVA Optical Networking 's Ensemble division, which provides orchestration and NFV infrastructure, but doesn't deliver virtualized network functions themselves. Because of ADVA's approach, the company has been working in multivendor environments with VNF providers from the outset, and Pate admits it can be an uphill battle.
"The problem with some operators is they want multivendor and at same time, they want it to magically work together and rolled up under one all-encompassing software orchestration thingie," he says. "So they want the best of the old world in a single pane of glass with multivendor and we are just not there as an industry."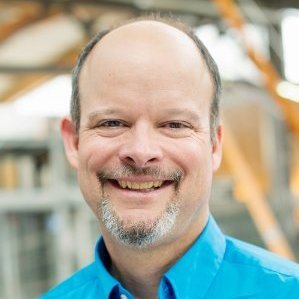 At the same time, some VNF vendors are still pushing a single-vendor approach, trying to grab as much of the turf as possible rather than prioritizing the ability to work in the multivendor environment operators say they want, adds Pate, who will be delivering a keynote at this week's Light Reading NFV/Carrier SDN event in Denver.
Fortunately, there is significant progress underway, and Pate credits major operators who have made a top-down commitment to a multivendor approach for advancing the cause both internally and across the industry. The other critical step is willingness of the operators to roll up their sleeves and work with vendors in the newer agile, dev-ops style.
"We have been very vocal about what has led to success at places like Masergy and Verizon," he says. "Everybody has to work together. We talk about things like agile development and dev-ops and cloud-native. Those all imply a multivendor ecosystem and people working together who have some shared interest, some shared risk and some shared reward - the operator is part of that." (See Masergy's Bold NFV Play Is Customer Driven and ADVA Stuffs a Cloud Into Verizon's uCPE.)
Because every operator has a different view of what cloud infrastructure looks like, Pate adds, it's not just for vendors to sort out the standardization issues around that, such as common approaches to uploading VNFs. "They have to have skin in the game as well," he says.
The same is true for open source efforts, some of which are now tackling those VNF onboarding challenges. The process will work much better if operators not only join those efforts, as many have, but also participate actively, he says.
---
Want to know more about NFV and Open Source strategies? Check out our dedicated NFV content channel here on Light Reading.
---
Where there is top-down commitment to a multivendor process and to dev-ops processes that engage both vendors and operators, the work can be done more efficiently, Pate says. Without that, vendors find themselves working across the multiple fiefdoms engaged in the effort from the engineering teams through IT, operations, network and even sales.
Bringing all that work to bear for broad and difficult efforts such as orchestration of multivendor networks is still going to take time and Pate sees that as one reason why some operators are moving forward with single-vendor approaches to some service requirements.
"I have started to see more and more this year that there is a sense of urgency and people are tired of things that don't work, they are tired of vaporware," he comments. "They want stuff that works and they want it now and they want it to cost in. Time is of the essence and they are looking for commercial solutions now."
That's why, as Pate noted in a recent blog, the vast majority of managed SD-WAN services are using closed appliances at the customer site, from a variety of different vendors. Notably, ADVA's customers -- Masergy Communications Inc. and Verizon Communications Inc. (NYSE: VZ) -- are two of the exceptions, as is a planned service from Orange (NYSE: FTE).
"They are getting pressure from their competitors and from their customers to bring something to market NOW," Pate says. He also believes, however, that in the long run, those closed appliances will have to be replaced with universal CPE and doesn't believe there is any graceful way for that to happen other than rip and replace. If there's good news here, he notes, most of the SD-WAN services are still in their early deployment phase, so there may not be much time/investment lost.
Pate sees ADVA as well-positioned for the shift to practical, working approaches with a sense of urgency to get things done. He also notes that there is a growing array of tools for making multivendor orchestration a reality.
"If you assume that it is not really practical to have that one over-arching single pane of glass, I think it is [practical] with the usual tools of divide and conquer. You add in layers of abstraction, create domains, and focus on improved interfaces," he comments.
Pate adds that depending on the part of the network, Netconf and Yang are great tools, as are RESTful interfaces. "We can use abstractions and a willingness to work toward integration."
— Carol Wilson, Editor-at-Large, Light Reading
PARTNER PERSPECTIVES
- content from our sponsors