SAN FRANCISCO -- VMworld US 2019 -- Arguing about whether network virtualization will happen on virtual machines or containers is a false choice -- both architectures will be with us for a while, according to VMware. To that end, the company is embedding support for Kubernetes in its flagship vSphere server virtualization software.
Virtual machines (VMs), which are software replicas of hardware servers, are one of the foundations of network functions virtualization (NFV), which involves replacing purpose-built networking hardware appliances with less expensive, more agile virtual network functions. But in the near seven years since NFV became "a thing," VMs have themselves started to appear code-heavy and slow: instead, lighter-weight containers are in vogue. Some skeptics even say the NFV concept is a dead end, simply because it's not container-based. (For an in-depth discussion whether NFV is doomed, see Is NFV Headed for a Cliff?.)
VMware says both containers and VMs have a long future ahead, and will coexist on telco networks. And VMware wants to give telcos (and enterprises too) the tools and infrastructure to operate both containers and VMs.
The company announced Project Pacific in tech preview on Monday, to eventually transform VMware vSphere into a Kubernetes-native platform.
Project Pacific is part of a bigger launch, VMware Tanzu, a portfolio of products and services for building software on Kubernetes. The first product will be VMware Tanzu Mission Control, now in tech preview, to allow operators to manage Kubernetes footprints across public, private and hybrid clouds using consistent tools, VMware says.
Tanzu will allow telcos and enterprises to deploy Kubernetes applications while preserving their existing software investments, VMware says.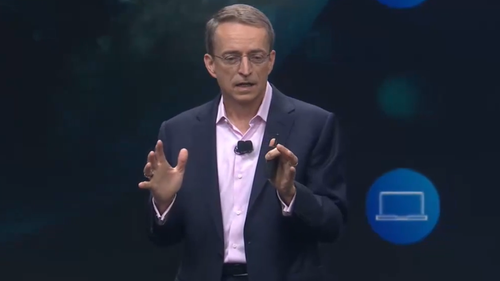 ---
Deep dive into real-world issues and virtualization deployment challenges with industry leaders. Join Light Reading at the annual Network Virtualization & SDN Americas event in Dallas, September 17-19. Register now for this exclusive opportunity to learn from and network with industry experts. Communications service providers get in free!
---
Containers are run on virtual machines today, VMware CEO Pat Gelsinger said during a Q&A session with journalists and analysts Monday at VMworld, the company's annual customer and partner conference.
"This idea that this is one versus the other is the wrong way to think about it," he said.
Kubernetes solves application and operations issues, while VMs solve infrastructure resource management, security, and optimization and physical management issues. "These two are, for the most part, complementary. Fusing them together as we're doing with Project Pacific gives the ability to bridge between the development world and the operations world like never before," the VMware boss said.
Gelsinger added, "This may be the most significant rearchitecture of vSphere in the last decade."
For telcos, Tanzu will be useful for implementing software-defined networking on the network edge, Shekar Ayyar, VMware EVP and GM of telco and edge cloud, told journalists and analysts Monday.
Tanzu gives telcos the opportunity to unify management, telemetry and orchestration to speed up Kubernetes adoption, as well as unifying the test/development and operations environment, added Kevin Shatzkamer, Dell EMC VP and GM of product management for service provider solutions. (Dell owns a controlling interest in VMware.)
Tanzu and Project Pacific are the latest in a series of VMware steps to embrace Kubernetes. VMware acquired Kubernetes management startup Heptio for $550 million in 2018 and then acquired Bitnami, which distributes libraries of containerized Kubernetes software, in May. And last week, VMware said it plans to acquire Pivotal Software for $2.7 billion, to enhance VMware's developer support for containerized Kubernetes applications. Dell has controlling interest in both Pivotal and VMware.
— Mitch Wagner




Executive Editor, Light Reading