As one of Europe's largest telecom groups, Orange has been a leader in the adoption of cutting-edge technologies and a keen proponent of automation initiatives such as ONAP.
I had the opportunity recently to talk with Yves Bellego, director of network strategy at Orange (NYSE: FTE), to understand what progress the operator is making with its automation and virtualization initiatives.
Automation -- the sum of many small actions
Bellego explained that Orange's automation initiatives on the radio access side have been active for several years. One such initiative involved building radio coverage/propagation models that obviate the need for drive tests. Orange has already done the modelling for certain 5G frequencies (3.4 GHz to 3.8 GHz) and has even sold these models to other operators to allow them to save on drive testing. Self-Organizing Network (SON) is another mobile automation technology that has been in use for several years but still offers the opportunity for incremental improvements as new use cases are developed, he noted.
Another aspect of automation being explored by Orange is the use of machine learning algorithms to improve customer experience and reduce costs. These new techniques are being applied in many areas across access, fiber and radio networks, including automated forecasts of consumer equipment faults.
To support its machine learning and analytics initiatives, Orange has created a big data lake fed with multiple sources of network data. The data is then analyzed by both the marketing and network management teams for different purposes. A more comprehensive data set has now enabled Orange to correlate mobile call quality with the contract value of customers on an individual basis rather than broad averages. This allows Orange to do a better job of ensuring quality of experience for its high value enterprise customers.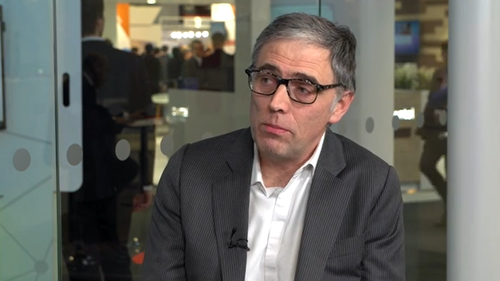 Bellego noted that Orange is experimenting with AI in various proofs of concept (PoCs) but usage in live networks is still quite nascent. In part this reflects the caution of network personnel who are reluctant to hand control of the network over entirely to a "black box."
One example Bellego gave of an AI use case Orange has deployed is cell coverage optimization based on the time of day. During rush hours, more radio access network traffic comes from road users, while during the working day it comes mainly from buildings. The AI-based system is able to optimize network coverage based on the predicted loads during the course of the day as well as based on weekly and seasonal patterns. Overall, Bellego sees the benefit of AI coming from many small projects (such as the cell coverage example) rather than a single "mega" AI project.
---
How will service providers enable automated and efficient network operations to support NFV & SDN? Find the answers at Light Reading's Software-Defined Operations & the Autonomous Network event in London, November 7-8. Take advantage of this opportunity to learn from and network with industry experts – communications service providers get in free!
---
Virtualization: still in the debugging phase
Bellego said Orange's virtualization initiatives are making steady progress and are including an increasing use of orchestration tools. Orange is a big supporter of, and contributor to, the Linux Foundation 's Open Network Automation Platform (ONAP) initiative, which Bellego thinks will become an umbrella operations system that will help to automate the network (virtualized and legacy physical systems). Bellego notes that ONAP is still in development and will take time before it reaches commercial networks. (See Orange Issues Telco Cloud Rallying Cry.)
Orange's first real-world NFV deployment is a virtualized EPC in its Spanish mobile operation. Orange Spain is at the vanguard of the group's NFV initiatives as the healthy growth the operator is seeing in that market is driving the need to modernize its infrastructure. What Bellego has found is that "the theory is nice, but putting NFV into practice, the debugging phase, is quite long. There are many bugs that need to be fixed before we can put a lot of traffic on these types of solutions. We are still in the ramp up phase to reach a fully virtualized target." However, Bellego remains confident that Orange will achieve these goals in the coming years.
Bellego expects Orange's network to become increasingly complex, especially with the introduction of 5G. Business needs are driving the need for different levels of quality of service to be enabled for different customer segments. Bellego argues that this requires more network automation and that the industry collectively needs to find a way to bring common solutions, either through traditional standards bodies such as 3GPP, ITU and IEEE, or through open source initiatives such as the Linux Foundation.
— James Crawshaw, Senior Analyst, Heavy Reading