The annual Leading Lights awards dinner/party, held this year at the Brazos Hall in Austin, Texas, is always great fun and, of course, an exciting evening as the winners are announced and trophies handed out.
We had 25 categories this year, including two Women in Comms awards, so there were plenty of winners in celebratory mood. (See Leading Lights 2017: The Winners and Congratulations to WiC's Newest Leading Lights.)
The awards dinner was held on the eve of the Big Communications Event (BCE): You can find out what happened at the show at our BCE Show News page.
To see who picked up the 2017 trophies, start this slideshow by clicking on the picture below.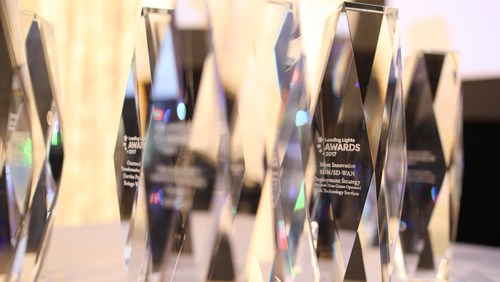 — Ray Le Maistre,

, International Group Editor, Light Reading