AMSTERDAM -- Open Networking Summit Europe -- Orange has subverted the traditional network-based telecom services model with the launch of a new venture in Spain called "X by Orange," which is offering cloud-based enterprise services to small and midsized enterprises (SMEs).
The twist is that the Orange Spain network is not involved. The services are marketed with the Orange brand, but are hosted in the public cloud, based primarily on a platform developed by Red Hat Inc. (NYSE: RHT), and offered as an OTT set of applications to enterprise users over whatever Internet connections they have, though naturally Orange Spain is happy to bundle in any connectivity service a customer may want. (See Orange Launches 'X By Orange' Venture with Red Hat's 'Cloud-Native' Tech.)
If successful, the move could have long-term implications for the way service providers attempt to tackle the great untapped market that, so far, they have collectively failed to profitably tap -- the SME market.
It also says a lot about the painfully slow development of real-world NFV capabilities. Here's why.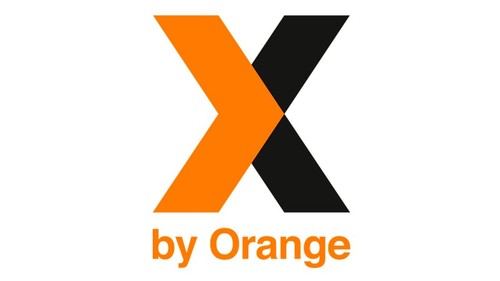 Orange (NYSE: FTE) has been focusing much of its NFV energy in the past three or so years on building an enterprise services platform and its early signs were encouraging. (See Orange Plots Mass Network-as-a-Service Rollout.)
But the process of enabling services built on NFV infrastructure (NFVi) running virtual network functions (VNFs) is still far away from the promised land. Jehanne Savi, a program director with strategic responsibility for NFV and SDN developments at Orange, noted here that, in its Orange Spain operations, it had taken nine months to successfully "onboard" a single VNF and the cost of doing so was €6 million ($7 million). That's quite clearly an unsustainable model for any telco cloud strategy.
So with NFV still not industrialized, Orange has instead bridged the gap with a public cloud-based offer in Spain that, if successful, could be replicated in other markets, noted Emmanuel Lugagne Delpon, the director of Orange Lab Networks, during a conversation with Light Reading. (See Orange Moves to 'Industrial' NFV Phase, Will Start in Spain.)
---
How will service providers enable automated and efficient network operations to support NFV & SDN? Find the answers at Light Reading's Software-Defined Operations & the Autonomous Network event in London, November 7-8. Take advantage of this opportunity to learn from and network with industry experts – communications service providers get in free!
---
The initial services to be rolled out using the Red Hat OpenShift Container Platform running on the Amazon Web Services public cloud will include: secure SD-WAN connectivity, based on technology that Nokia's Nuage Networks has developed; unified communications; managed network security services based on technology from Check Point Software Technologies Ltd. (Nasdaq: CHKP); and a suite of unified collaboration and communications tools. Red Hat tells Light Reading that this is the first such launch (of telco OTT services) using its container platform.
Other X by Orange services will be rolled out in the future, according to Orange Spain, which notes that the services will be charged at a flat rate to SME customers and made available (as well as configured and provisioned) via an online portal.
And for the SME market, why would the public cloud model not become the norm if the Spanish deployment proves to be a success? It could throw an internal spanner in the operator's ongoing efforts to make NFV a workable solution.
It could also sow the seed of NFV doubt in the minds of other operators, especially the Tier 2 and Tier 3 operators that don't have the resources to participate in the open source initiatives, such as ONAP, that are driving many Tier 1 operator telco cloud strategies. After all, why go to the expense and time of building a cloud-based platform and battle with the orchestration and onboarding challenges associated with NFV when revenue-generating services can be offered from a public cloud platform? (See NFV 1.0 Is Passé; Cloud Native Is Coming.)
X by Orange might look like a localized commercial experiment, but it could become a landmark in telco digital transformation developments that undermines NFV plans far beyond Spain.
— Ray Le Maistre, Editor-in-Chief, Light Reading