Open source's momentum is building in the telecom industry due in part to the appeal of a more collaborative development process between vendors, users and developers. Open source also has the potential to reduce development cycle times and costs; lay the foundation for improved software interoperability and customization across different companies; and deliver new solutions, such as those needed to support NFV.
In the Upskill U course, "The Role of Open Source in NFV," Jim Fagan, director of cloud practice at Telstra Global , will address the impact open source is having on NFV platforms and what it means for vendors and operators on Friday at 1:00 p.m. ET. (Register for The Role of Open Source in NFV.)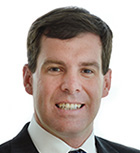 On Wednesday, Phil Robb, senior technical director at OpenDaylight , explained the fundamentals of open source in the course "Telcos & Open Source 101." Robb addressed common use cases for open source, its collaborative approach to software development, and explained how developers and organizations can engage in open source projects. (Listen to Telcos & Open Source 101.)
---
Upskill yourself on open source with our new Upskill U online university! Sign up for our course with Telstra now!
---
"I've seen many organizations move to open source for the lower cost and they end up staying because of the agility, the innovation, their ability to get things done and the ability to draw in interesting technologies that at first introduction they thought weren't going to be interesting to them, but two years down the road were very interesting to them," said Robb. "So that network effect is critical and hence the agility and the speed of innovation is the largest that I've seen."
Don't miss the rest of the Open Source series at Upskill U:
The open source cycle varies greatly from the traditional software development process, and service providers are seeking flexible strategies that outline the best practices and the best fit for incorporating open source in their business models. Join Upskill U as we examine the challenges and opportunities for operators as they implement open source software. I'll see you on the chat boards!
— Kelsey Kusterer Ziser, editor, Upskill U