Hot news, animal and software lovers! The ONOS open source development community has released the latest (fifth) version of the SDN Network Operating System that has been gaining supporters and momentum during 2015.
And we couldn't be happier that ONOS has called this latest version Emu, because Light Reading is a big fan of Dromaius novaehollandiae.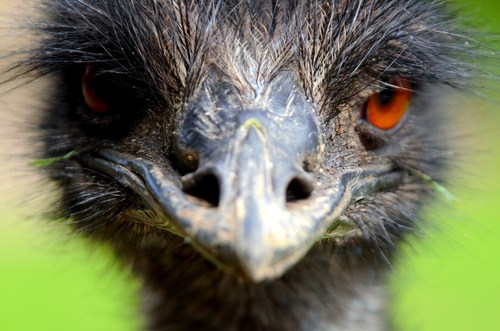 You can read the full and very extensive details of the Emu release in the almost never-ending press release -- see ONOS Unveils Latest SDN OS Release, Emu -- but three developments that we think will be important for the New IP community in 2016 caught our eye:
The introduction of the Central Office Re-Architected as a Data Center (CORD) use case -- an important step for operators, such as AT&T and SK Telecom, that are looking at how to develop a distributed data center architecture;
Support for OPNFV, the NFV infrastructure (NFVi) initiative that has also gained support this year;
Support for OpenStack, which, despite its current shortcomings, is set to play a major role in future commercial communications networks.
Here's a statement from the Emu announcement that brings these things together:
In order to become a controller option with OPNFV's upcoming Brahmaputra release, Emu can integrate with OPNFV and OpenStack to provide an easy pathway to future VNFaaS [virtual network function as a service] and NFV management and orchestration capabilities. In addition, SK Telecom is leading a project called Simplified Overlay Networking Architecture (SONA), which will ease deployment of software defined data centers, where they have provided OpenStack Switching and OpenStack interfaces for CORD.
Watch out for further iterations of ONOS in 2016 and the identities of its supporters.
For more:
— Ray Le Maistre,

, Editor-in-Chief, Light Reading