Heavy Reading: Common Data Models Unlikely
LONDON -- OSS in the Era of NFV & SDN -- The push for common information models is running into practical problems that could prevent the industry from ever reaching this Holy Grail, Heavy Reading Senior Analyst James Crawshaw said here today. As a result, the telecom industry is moving more toward an application-programming interface (API) and middleware approach to knitting things together.
In his event-opening presentation, Crawshaw said that while getting to a common information model is a critical part of transforming operations and support systems for virtualization, getting to that stage is proving impossible, because every operator remains convinced of its own approach.
"When I talk to operators, I hear a lot of skepticism," he said. When questioned further on this topic, Crawshaw said many in the industry say finding a true common information model isn't possible, when each operator has its own specifications and way of doing things. "What I hear is that we've tried that and it didn't work."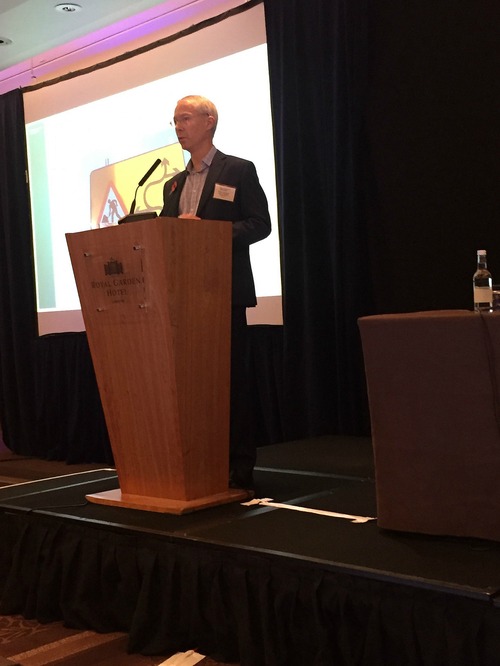 Speaking on a panel about an hour later, David Hughes, vice president of IP engineering for PCCW, colorfully confirmed Crawshaw's statement.
"I'll see pigs fly out of one of my private parts before we all agree on a common data model," Hughes said. And from his point of view, network operators need to stand up and take responsibility for that and for coping with the multiple approaches.
Because the industry does want some approach that enables Lego-like building blocks, instead of unique snowflakes with specialized treatment, there is a movement to make systems talk to each other via open APIs, and then create a dynamic API or middleware that can manage the process of keeping all those open APIs up-to-date, Crawshaw said.
The Heavy Reading analyst sees the telecom industry's move to open source as a positive and isn't bothered by the sometimes-confusing array of open source initiatives. "We do see competing and overlapping initiatives but that is healthy, because it means competition and survival of the fittest."
He also advised the telecom industry to keep a close eye on where open source is going on the enterprise side of the house, where it is more mature. For instance, Crawshaw noted, if enterprise open source initiatives are moving away from OpenStack and toward Kubernetes and containers, "perhaps the telco industry should think about doing that same thing."
Crawshaw listed five key aspects to transforming OSSs to support network functions virtualization: activation, provisioning, inventory management, DevOps and service assurance. On the activation front, operators need intuitive portals with pre-defined templates for all aspects of services while on the provisioning front, standard protocols based on Netconf/YANG and Tosca will be required to enable end-to-end chaining of functions from multiple vendors, and service rollback. Inventory management needs to be real-time, and DevOps will require tools for testing and deployment, including rollbacks, he said.
— Carol Wilson, Editor-at-Large, Light Reading
PARTNER PERSPECTIVES
- content from our sponsors