Leading Lights 2016 Finalists: Most Innovative NFV Product Strategy (Vendor)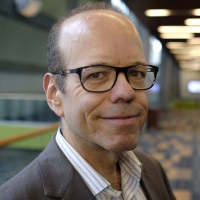 5/13/2016

Comment (1)

OneAccess Networks
OneAccess 's NFV strategy is designed to enable delivery of cloud and other managed services to SMB and enterprise customers globally. Operators say they want compact, efficient, carrier-grade VNFs delivered on an open, standards-based platform that allows them to stay in control. They want to integrate third-party VNFs as they see fit. Plus they need a phased approach to migration, at a pace they define. OneAccess's NFV strategy is designed to answer these demands, the company says.
OneAccess has evolved a range of scalable, carrier-grade VNFs which mitigate vendor lock-in by using industry-standard APIs, along with white box CPEs that run its and other vendors' VNFs, where both the platform and the VNFs can be directly integrated into the operator's systems using NETCONF and YANG.
OneAccess's NFV catalog includes a fully-featured vRouter and VNFs for a Session Border Controller, WAN Optimization Controller, VPN and Hybrid WAN. All OneAccess' VNFs can be run in a virtualized data center, as well as on its own or others' white boxes, and in combination with other vendors' VNFs.
OneAccess has reached the final stages of POC trials and been shortlisted with two major operators in North America and Europe and are at intermediate stages with several other CSPs and partners.
Versa Networks
Versa Networks claims its NFV-based software is able to reduce the TCO of managed network and security services by up to 80%, while accelerating provisioning times from months to hours. Instead of deploying multiple proprietary hardware devices and software packages at the branch, along with associated management portals and support expenses, providers deploy a single instance of Versa FlexVNF software on commodity x86 appliances or servers to provide a wide set of virtualized networking and security functions (VNFs) that seamlessly work together via service chaining. Versa FlexVNF, Director and Analytics are designed from the ground up with multi-tenancy and elasticity to provide economies of scale and radically improved agility (e.g. scaling branch WAN or firewall capacity with a few clicks). The result is much lower capex/opex, along with much faster time-to-service and simpler ongoing management, Versa says.
Versa provides a comprehensive VNF platform, allowing a broad set of use cases and deployment scenarios -- not just the rapidly emerging software-defined WAN (SD-WAN) market, but also virtualized CPE (vCPE) and branch security. Its list of VNFs includes full carrier-grade routing (BGP) and other network functions, and a full set of security capabilities from NG firewall and UTM to web gateway and DNS. And Versa can replace the physical branch router if desired.
Versa's solution was built for major SPs, and has been selected for over 40 PoCs at Tier 1/2 providers and large enterprises, commercially deployed in 6+ provider networks, with a public reference from a Top 10 provider, Orange (NYSE: FTE).
— Mitch Wagner,
, West Coast Bureau Chief, Light Reading.

(1) |