Having just returned from sunny Bore-lando, Light Reading's editors would like to take a moment and reflect on what we learned at this year's NFOEC conference.

First of all, if you were looking for signs of that roaring "economic rebound" that the folks in Washington keep talking about, NFOEC Orlando was definitely not the place to be.

Basically, the house was empty. Folks were at a loss for words. And we didn't meet many folks that felt good about being there.

"If I had known it would be like this I wouldn't have come," said Marco Pagani, president of Nortel's Optical Ethernet division.

Our thoughts exactly.

The fact that the show was held in the cavernous Orange County Convention center didn't exactly help. Good thing it wasn't held across the street in the brand-new-and-especially-cavernous-but-not-quite-finished convention center.

Of course, looking down the hallways, it was hard to tell whether you'd picked the right place.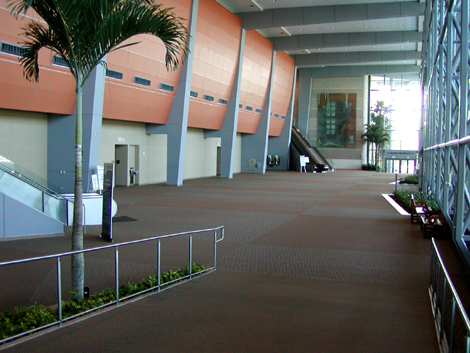 Happily we shared the space with the American Association of Oral and Maxillofacial Surgeons, who were yukking it up in the room next door. Their market seemed to have a little more hop. Maybe it's time to start Light Surgery? Sure, this place made it look worse than it was. The giant rooms didn't help. Don't get us wrong, the quality of attendees was superb. But, seriously, why couldn't we all have just met at a local bar?