Welcome to the broadband and cable news roundup, Hump Day edition.


Sling Media Inc. has launched two redesigned Slingbox models that appear to do much of the same thing as their predecessors -- place-shift TV from a set-top to an array of mobile devices via broadband. But the new models also offer support for full 1080p HD streaming and, depending on the model, integrated Wi-Fi. At $299.99, the Slingbox 500 supports on-board Wi-Fi, HDMI, a feature that lets users send digital photos and other personal media to the TV, and integrated IR emitters that should make it easier for the device to talk to and control the set-top. The $179.99 Slingbox 350 does 1080p, but lacks Wi-Fi and other features.

Both models go on sale Oct. 14 in tandem with a 50 percent price cut on Sling apps for iOS, Android and Windows Phone apps, which will sell for $14.99. The new models also represent the retail models to come out of Sling Media in about four years. The company is also targeting the service provider segment using a licensing program that will enable its place-shifting technology to be built in to new set-top chipsets from Broadcom Corp. (Nasdaq: BRCM). (See Broadcom Video Gateway SoC Gets 'SlingLoaded' .)

Another significant change is the form-factor. Gone is the iconic trapezoid design that defined many of Sling's earlier models. Click on the image below to see the new Slingbox lineup: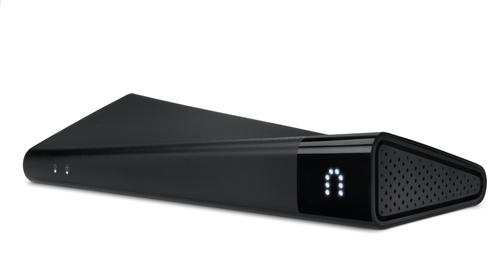 Netflix Inc. (Nasdaq: NFLX) CEO Reed Hastings is stepping down from the board of directors at Microsoft Corp. (Nasdaq: MSFT) in November. Hastings, who joined the Microsoft board in 2007, currently serves as its "lead independent director. Hastings also serves on several other boards, including Facebook .


Comcast Corp. (Nasdaq: CMCSA, CMCSK) has appointed Henry "Hank" Fore as regional SVP for California, reporting to Steve White, president of Comcast's West Division. Fore succeeds Curt Henninger, who has accepted a new position with Comcast's mother ship in Philly. Fore, most recently the regional SVP of Comcast's Oregon/Southwest Washington region, will now head up systems in California that serve more than 2.2 million customers.

— Jeff Baumgartner, Site Editor, Light Reading Cable