NEW ORLEANS -- The Cable Show -- As expected, Digeo Inc. returned to the cable box arena this week with the formal intro of the Moxi 3012, a dual-tuner high-def digital video recorder tailored for direct distribution with MSOs. To the surprise of no one, corporate cousin Charter Communications Inc. will be the first to deploy it, with a targeted third quarter rollout. (See Charter Offers New Digeo STB.)

To conform with Federal Communications Commission (FCC) mandates, the box will support the CableCARD. More importantly, it gives Digeo a viable platform for the cable industry, something it's been lacking since the integrated security ban went in effect last July. (See Countdown to 'Seven-Oh-Seven'.)

And it looks like maybe we can again begin to trust what Digeo says about its plans. It said it would have a CableCARD box, and there it was for all to see at the CableNET exhibit.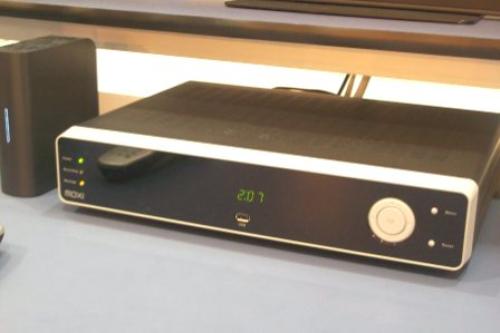 But you'll have to forgive our skepticism before we arrived in The Big Easy. At the Consumer Electronics Show in January, the company was telling one story about super-duper retail plans, and then dropped the hammer on some products and half its staff just days later. (See Digeo Revs Up for Retail and Moxi Maker Digeo Slashes Staff, Product Line .)

— Jeff Baumgartner, Site Editor, Cable Digital News