New Apple TV Induces Zs
3:45 PM -- The new Apple TV was the first product to be introduced at today's big
Apple Inc.
(Nasdaq: AAPL) to-do in San Francisco, but it was not the main attraction. And, even as a sideshow, it was pretty ho-hum.
There's a redesigned interface, support for the bandwidth-gobbling 1080p format (versus 720p in the previous generation), and the new box can stream purchased movies, TV shows and music from iCloud. Oh, and it'll still cost just $99 when it goes on sale March 16. Whoopie. Execs of the traditional pay-TV industry can sleep soundly tonight.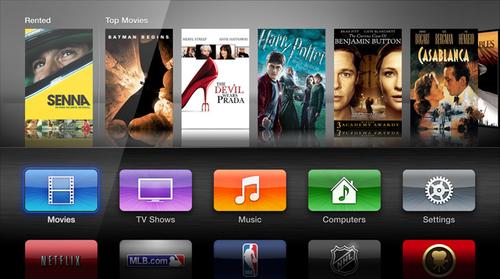 There was some good news out of this for
Netflix Inc.
(Nasdaq: NFLX) -- Apple TV users can buy Netflix subscriptions directly via iTunes. But despite the early speculation about what other goodies
might
come with the new Apple TV, there's no cable video-on-demand (VoD) integration to speak of, so we'll have to wait and see if Apple and the MSOs can find a way to work together or if they intend to turn this into an all-out video war.
For now, this amounts to a bit more of the same, with a new splash of paint. Nothing too disruptive to see yet. Still a hobby. Move along. But we'll expect much more when Apple gets around to introducing its much-ballyhooed integrated television. (See
Jobs Bio Confirms Apple Television Plan
.)
— Jeff Baumgartner, Site Editor,
Light Reading Cable