Cisco, Microsoft, in 'Major,' Mysterious Cloud Deal
Cisco, Microsoft, in 'Major,' Mysterious Cloud Deal
Microsoft and Cisco are in a deal involving Nexus switches on Azure. We don't know a whole lot more. Cisco and Microsoft are prepared to announce a "major" deal Wednesday morning, according to an impeccable source. The agreement involves Microsoft Azure Cloud and Cisco switches. But the information we have leaves us confused and with a lot of questions.
Our friend swore us to secrecy until 5 a.m. PDT on Wednesday, when Cisco is scheduled to post a blog by David Goeckeler, the company's senior vice president and general manager of the networking and security business. The blog talks about Cisco working with web-scale companies (like Microsoft) on their particular data center needs. Here's the meat of the post:
Cisco and Microsoft have collaborated on adapting Cisco's NX-OS on Nexus 9500 switches, based on Cisco's CloudScale ASICs. In addition, Cisco's Nexus 9200/9300 platforms running Cisco's Switch Abstraction Interface (SAI) will offer customers the freedom to run the network operating system of their choice on SAI-ready Cisco Nexus platforms.
NX-OS is Cisco's own operating system for Nexus 9000 switches. SAI is a standardized software layer that allows networking vendors (like Cisco) to use custom hardware with APIs to run standardized software on top. A Microsoft spokesman pointed us to a March blog post. "This approach enables operators to take advantage of the rapid innovation in silicon, CPU, power, port density, optics, and speed, while preserving their investment in one unified software solution across multiple platforms," according to the blog post.
Figure 1: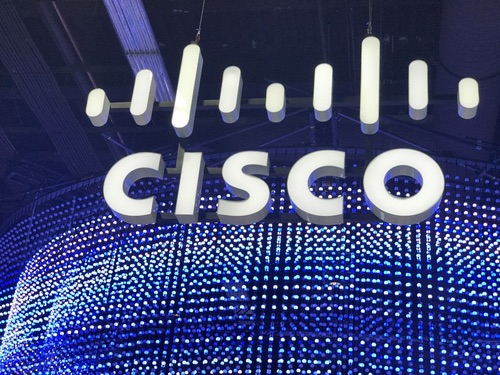 Our best guess: Microsoft is deploying Cisco Nexus switches in Azure data centers. We've got some other guesses, but we'll hold off on sharing them. The news is scheduled to bust open simultaneous with the time this article publishes, and hopefully we'll have the whole story soon.
UPDATE 6/29/2017: Cisco & Microsoft Are Collaborating: Arista Should Be Worried
Keep up with the latest enterprise cloud news and insights. Sign up for the weekly Enterprise Cloud News newsletter.
If Microsoft is doing a big deal with Cisco, it'll be a black eye for Arista, which counts Microsoft as a marquee customer -- Arista's largest customer at one time. And Arista is a company that Cisco particularly hates; Cisco is suing Arista for claims of intellectual property violations. (See Arista Passes $1B in Sales.
It's a big week for Cisco, which is hosting its annual Cisco Live customer conference in Las Vegas, following the launch last week of the company's "network intuitive" initiative -- a bid to take control of enterprise and service provider networks by providing automated simplicity, securing against attacks and managing the proliferation of Internet of Things devices. (See Cisco Makes 'Intuitive' Bet to Reconquer Networks.)
Cisco's strategy got a valuable -- and rare -- endorsement from partner Apple, as CEO Tim Cook made an unprecedented joint appearance with Cisco CEO Chuck Robbins. (See Apple Hugs Cisco in Big Enterprise Push.)
— Mitch Wagner
Editor, Enterprise Cloud News
Subscribe and receive the latest news from the industry.
Join 62,000+ members. Yes it's completely free.
You May Also Like
---