China Mobile and Huawei Wins Network X's Most Innovative 5G Communication Service Award
China Mobile and Huawei Wins Network X's Most Innovative 5G Communication Service Award
At the Network X Awards ceremony hosted by Informa Tech, the 5G New Calling service jointly presented by China Mobile and Huawei was given the Most Innovative 5G Communication Service award. Network X Awards is the most prestigious event in the telco industry, aiming to recognize achievements, innovation, and excellence across the industry. #Sponsored
At the Network X Awards ceremony hosted by Informa Tech, the 5G New Calling service jointly presented by China Mobile and Huawei was given the Most Innovative 5G Communication Service award. Network X Awards is the most prestigious event in the telco industry, aiming to recognize achievements, innovation, and excellence across the industry. The Most Innovative 5G Communication Service award shows the industry's full recognition of China Mobile and Huawei's shared success in the standardization, technology and service innovation, business practices, and industry promotion of 5G New Calling.
In today's 5G era, the evolution of calling services is being directed by an increasing demand for more intelligent, interactive, and immersive communications. Operators have several unique advantages in calling services, such as unified number resources, app-free services, global accessibility, and QoS guarantee, paving the way for a better future of calling. 5G New Calling is emerging as a groundbreaking innovation in the voice industry and is leveraging cutting-edge technologies such as AI and XR, to redefine users' communication efficiency and enrich their experiences. And with all of these new technologies, operators can fully utilize the super computing power, ultra-high bandwidth, and ultra-low latency of 5G networks, smoothly transitioning their calling service operations from voice-based to content-based. It is safe to say that 5G New Calling not only takes users' service experiences to new heights, but also opens up numerous possibilities for the industry.
China Mobile is actively positioning 5G New Calling as a strategic product. And through its pioneering efforts in the New Calling industry, China Mobile continuously collaborates with industry partners to promote the development of everything surrounding New Calling, from standards, networks, to terminals and more. During this year's MWC, GSMA, China Mobile and Huawei launched the New Calling Foundry project and an industry collaboration initiative together with other industry partners. Following this, a white paper on 5G New Calling was also released. China Mobile also has begun construction on a New Calling network across China, aiming to allow more users to enjoy diverse calling experiences.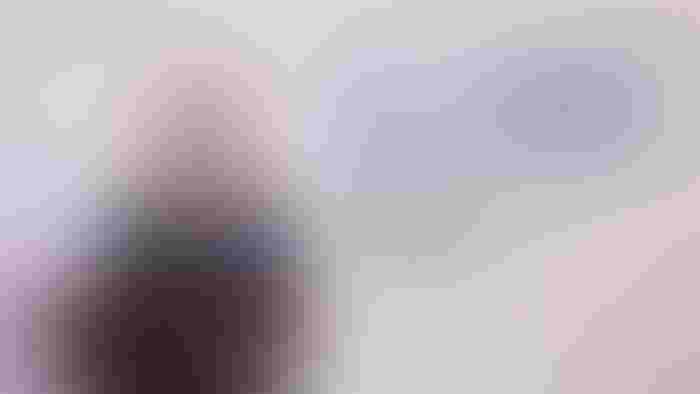 Li Huidi, Executive Vice President of China Mobile, delivering his award acceptance speech
Li Huidi, Executive Vice President of China Mobile accepted the award on half of the company. He said that " I'd like to extend our thanks for the industry's recognition of China Mobile's exploration and contributions to 5G New Calling. China Mobile will continue to work with industry partners to innovate, enhance digital and intelligent economic development, build a prosperous 5G+ ecosystem, and create a sustainable future."
Yang Chaobin, Director of Huawei and President of ICT Products & Solutions, noted at the ceremony that "I would like to thank Network X for awarding China Mobile and Huawei's 5G New Calling solution the Most Innovative 5G Communication Service award. This award recognizes the great achievements of our long-term collaboration. In the future, Huawei will work even closer with partners to build a leading 5.5G New Calling network. Together, we will create a new era of calling."
Huawei will continue to collaborate with China Mobile and all the other industry partners to innovate, promote the 5G+ strategy, and unlock more service scenarios. Together, let's redefine calling experiences by adding a human touch, leveraging calling to empower diverse industries, and usher in a new era of real-time communications.
About Huawei
Founded in 1987, Huawei is a leading global provider of information and communications technology (ICT) infrastructure and smart devices. We have 207,000 employees and we operate in more than 170 countries and regions, serving more than three billion people around the world.
Our vision and mission is to bring digital to every person, home and organization for a fully connected, intelligent world. To this end, we will work towards ubiquitous connectivity and inclusive network access, laying the foundation for an intelligent world; provide diversified computing power where you need it, when you need it, to bring cloud and intelligence to all four corners of the earth; build digital platforms to help all industries and organizations become more agile, efficient, and dynamic; and redefine user experience with AI, making it smarter and more personalized for people in all aspects of their life, whether they're at home, on the go, in the office, having fun, or working out. For more information, please visit Huawei online at www.huawei.com or follow us on:
http://www.linkedin.com/company/Huawei
http://www.facebook.com/Huawei
Subscribe and receive the latest news from the industry.
Join 62,000+ members. Yes it's completely free.
You May Also Like
---