New Net Laws & the ISP Shame Game
After Washington became the first state in the nation to pass its own net neutrality law last week, California has now introduced a bill in an effort to do the same. The legislation, which was brought to the State Senate by Democrat Scott Wiener, lays out strict regulations for ISPs that provide services to the state, as well as those that accept money from California's universal service programs.
If the California bill becomes law, public entities in the state will not be allowed to buy fixed or mobile Internet services from providers that engage in blocking, throttling or paid prioritization. Operators will also not be allowed to charge online companies to reach consumers over the Internet. And, interestingly, ISPs won't be able to use their last-mile connections for other services if there's a negative impact on public Internet performance over the same link (i.e. ISPs can't siphon away Internet capacity for other uses).
The legislation in California also takes a hard line on zero rating, the practice of allowing some services to be exempt from data cap policies. According to the bill, zero rating would only be allowed if it is application-agnostic and not implemented in exchange for payment.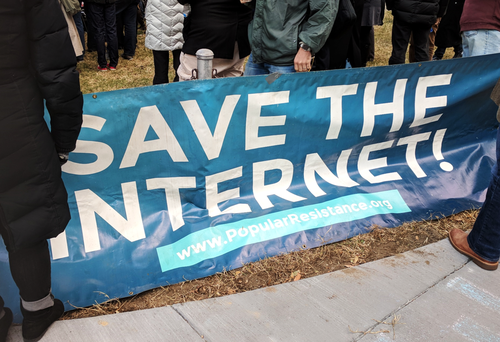 The California State Senate is only the latest in a series of governing bodies looking to counteract the FCC's recent decision to roll back net neutrality rules. Several states have passed executive orders calling for net neutrality compliance, and many state attorneys general are suing the FCC for its recent order repealing the 2015 Open Internet Order. (See Net Neutrality: States' Rights vs. the FCC and Washington Blocks FCC Ruling on Net Neutrality.)
Cities are also jumping on the net neutrality bandwagon. As DSLReports points out, several city mayors have formed a coalition pledging not to do business with ISPs that don't follow net neutrality principles. Pledge participants so far include mayors from New York, Austin, both Portlands (Oregon and Maine), San Antonio, Kansas City, San Francisco, Baltimore and many others.
New York City Mayor Bill de Blasio even upped the rhetoric during an SXSW panel, saying that governments need to "name and shame" ISPs that don't honor net neutrality.
---
You're invited to attend Light Reading's Big Communications Event -- the ONE event that delivers fresh perspective on the rapid transformation of the telecom industry and the road ahead. We'll see you May 14-16 in Austin -- communications service providers get in free!
---
What does all of this state and local net neutrality activity mean? Primarily that industry advocates and politicians alike are going to push even harder for federal laws that create consistency around Internet practices. Congress is already considering this type of legislation, but so far there's limited consensus over how far new net neutrality laws should go -- i.e. whether they should ban paid prioritization in addition to blocking and throttling, and whether compliance should once again be overseen by the Federal Communications Commission (FCC) , with ISPs regulated as a Title II service. (See Net Neutrality Heads to Court & Congress.)
Meanwhile, it seems there is little that the federal government can do at the moment to stop piecemeal legislation from being introduced at the state and local levels. The FCC previously pre-empted states from adopting their own net neutrality regulations, but since the agency has since waived its authority over the issue, that preemption should be null and void.
— Mari Silbey, Senior Editor, Cable/Video, Light Reading
PARTNER PERSPECTIVES
- content from our sponsors