Incompas, the industry association best known for representing competitive carriers, has filed suit in the U.S. Federal Court of Appeals challenging the FCC's rollback of net neutrality rules.
The lawsuit, filed on Monday, claims the recent Federal Communications Commission (FCC) 's Restoring Internet Freedom Order goes against "years of FCC and judicial precedent and were twice upheld by the D.C. Circuit," according to an Incompas press release, issued this morning.
The Incompas lawsuit is the latest salvo in the ongoing legal battle over net neutrality that has been waged in Washington for almost 20 years now. It comes on the day net neutrality rules effectively came to an end, 60 days after the formal publication of the repeal order. Some parts of the ruling still require a procedural vote by the Office of Management and Budget, but for all intents and purposes, the restrictions on blocking or slowing content, or implementing paid prioritization expired yesterday.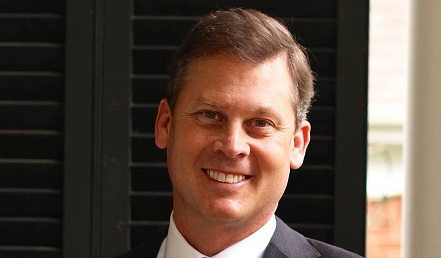 Also in the works are state efforts to implement net neutrality and possible, though unlikely, Congressional action to reinstate some version of the rules. (See New Net Laws & the ISP Shame Game and Net Neutrality: States' Rights vs. the FCC and Can Congress Crack Net Neutrality? No Way!.)
Incompas filed its petition in the United States Court of Appeals for the District of Columbia, on behalf of its members, which include competitive carriers but also Internet giants such as Google and Twitter and streaming video companies as well.
The petition, which can be read in its entirety here, claims the latest FCC move "departed from every previous network neutrality order in addition to longstanding bipartisan FCC policy that the FCC has jurisdiction to ensure that American consumers have access to an open internet and by abandoning bright line rules protecting internet openness."
Incompas says the FCC also deviated from its prior findings that broadband ISPs have both a financial incentive and the ability to block or degrade content that competes with their own offerings, as well as engage in other behaviors that harm consumers. Moreover, it is accusing the FCC of "hiding" evidence from its own previous merger investigations by failing to include those findings in its docket, possibly preventing court review of that information.
"Critical merger information was blocked and withheld from the FCC's net neutrality proceeding," Incompas CEO Chip Pickering said in a prepared statement. "As we watch the AT&T-Time Warner antitrust trial unfolding, it's clear large ISPs fear a competitive streaming marketplace. Their desire to gobble up content, rather than creating it from scratch, is a sign that anti-competitive interconnection practices and paid prioritization schemes are on the horizon unless strong net neutrality protections are preserved."
---
You're invited to attend Light Reading's Big Communications Event -- the ONE event that delivers fresh perspective on the rapid transformation of the telecom industry and the road ahead. We'll see you May 14-16 in Austin -- communications service providers get in free!
---
Dane Jasper, CEO of competitive carrier Sonic, which is an Incompas member company, added in a prepared statement that without net neutrality, small businesses and startups would find it harder to compete against "gatekeeper" ISPs who would be able to put a stranglehold on innovation and competition.
Incompas has been fighting the net neutrality battle throughout its existence, most recently calling on Congress to prohibit paid prioritization of content. (See Pay-for-Play Is a Sticking Point in Congress.)
— Carol Wilson, Editor-at-Large, Light Reading