AT&T's ad campaign favoring new net neutrality legislation that would apply not just to ISPs but also Internet giants such as Google creates yet another wrinkle in the two-decade discussion of what constitutes an open Internet.
In ads running in newspapers including the Washington Post, AT&T Inc. (NYSE: T) CEO Randall Stephenson is calling for Congress to pass an Internet Bill of Rights that "that applies to all internet companies and guarantees neutrality, transparency, openness, non-discrimination and privacy protection for all internet users."
The ad goes on to say that AT&T doesn't throttle traffic or block websites based on content, and has no intention of doing so in the future. As a number of critics have pointed out, it doesn't mention paid prioritization of traffic, something net neutrality proponents vehemently oppose.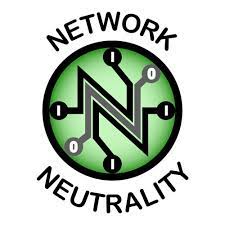 AT&T's reasons for taking action now seem pretty obvious. While the current Federal Communications Commission (FCC) has repealed the net neutrality regime put in place in the Obama years -- which AT&T strongly opposed -- that action is being contested at the state level and in court, leaving ISPs uncertain as to what they are, or aren't, going to be allowed to do.
And it's likely that, with a change in administration in the future, a new FCC would simply reverse the rules again, creating the kind of scenario that makes planning for future services as critical as self-driving cars and telemedicine a bit of a legal landmine.
The cynics, who aren't hard to find, say AT&T is using the notion of also regulating Google, Amazon and other Internet giants as a distraction, to draw attention away from its desires to reshape its content distribution business into something more financially favorable.
But that really isn't where the cynicism is truly warranted. What seems obvious to me is that the likelihood of the current Congress producing, much less passing, a balanced set of rules for governing the Internet, ranks up there with seeing President Trump shut down his Twitter account.
And that is assuming that any broad agreement could be reached on what those rules might resemble -- how to define transparency and privacy, for example, in the current Internet era?
I don't disagree with Stephenson and AT&T that these are vital issues, especially with the types of advanced services looming on the horizon, which will incorporate technology ever more deeply into everyday lives. It's just hard to see how the current crop of politicians will be able to take a pause from bipartisan bickering to design and develop a meaningful set of rules that both protect consumers and enable business plans.
---
To compete with the OTT players, telcos need to be nimbler by accelerating network automation. Join us in Austin, Texas from May 14-16 for our fifth annual Big Communications Event as we tackle challenges like automation. The event is free for communications service providers – secure your seat today!
---
Perhaps if the global Internet community came up with its own set of rules, then presented them as a fait accompli, such rules could be put into law by Congress. But what are the chances of that, when there is a plethora of advocacy groups, some hiding behind deceptively benign names, but all advancing a relatively one-sided agenda?
If I seem hopelessly negative on this issue, I'm sorry. But after 20-some years of writing about net neutrality and the underlying squabbles, I firmly believe this is a debate designed to continue indefinitely. And our dysfunctional Congress is the last group to which I'd look for relief.
I'd really like to be wrong about this.
— Carol Wilson, Editor-at-Large, Light Reading