One of the biggest concerns for Internet service providers out of last week's FCC net neutrality ruling is the threat of rate regulation.
At yesterday's American Cable Association (ACA) Summit in Washington DC, however, FCC Special Counsel for External Affairs Gigi Sohn told cable operators, "That shouldn't keep you awake at night."
While the Federal Communications Commission (FCC) now plans to classify ISPs as common carriers under Title II of the Communications Act, Sohn pointed out that the agency is also forbearing from "every single administrative mechanism that would make rate regulations possible." Not only did the FCC explicitly state that it wouldn't apply utility-style rate regulation to broadband providers, but Sohn noted that any attempt to do so would be politically unfeasible both now and in the future. (See FCC Vote Shows Net Neutrality Strains.)
"I'd love to see the next chairman get through the Senate and say that they are interested or eager to do rate regulation," declared Sohn.
The ACA and its many cable company members, however, didn't feel all that reassured. In a lunchtime roundtable discussion with the press, ACA Chair and MCTV President Bob Gessner stressed that rate regulation remains a grave concern. Likening it to a "pie-crust promise," Gessner described the promise of forbearance by the FCC as both easily made and easily broken.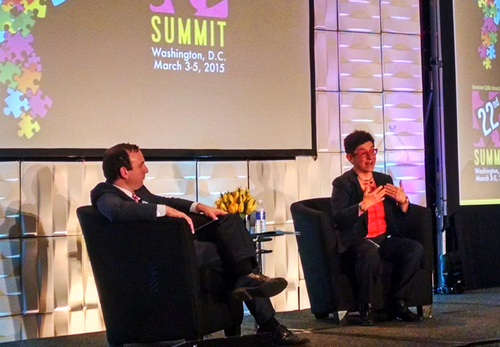 As evidence, Gessner recalled Tom Wheeler in 2013 describing regulation of the Internet as a non-starter. "And yet here we are 16 months later," Gessner added, "and it's not only a starter, it's a finisher."
---
Want to learn more about Title II and its implications for the cable industry? Then check out the agenda for our upcoming Cable Next-Gen Technologies & Strategies event, Tuesday, March 17, 2015, at The Cable Center in Denver.
---
ACA President and CEO Matt Polka was also adamant on the topic. "There's nothing that says rate regulation will not happen," Polka explained.
Polka also promised that the ACA would respond strongly once the FCC's Open Internet ruling is officially released. That could mean litigation, and it could mean working through Congress for legislative support. "We would love to see Congress engage on this," he said.
But Polka also made it clear that "literally all our options are on the table." At the very least, the perceived threat of rate regulation is very real.
— Mari Silbey, special to Light Reading