Navic Networks may finally get its chance to see how the other half of the U.S. cable digital universe lives, and perhaps make a few bucks for its trouble.

Well, make that more than half, considering Motorola Inc. (NYSE: MOT)'s present domestic digital cable set-top share.

That's because Navic, a maker of interactive TV and advanced advertising applications and solutions, has completed Acadia Application Integration and Test (AIT) validation, which means it has been green lighted to run its technology on the widely deployed Motorola/Gemstar-TV Guide International Inc. (Nasdaq: GMST) iGuide navigation system.

The validation more than doubles Navic's cable market opportunity. Presently, it has applications running on a range of digital boxes hooked into the Scientific Atlanta /Cisco Systems Inc. (Nasdaq: CSCO) digital cable platform.

Including its deployments with satellite TV service provider Dish Network LLC (Nasdaq: DISH), Navic's applications are currently running in 35 million set-tops, according to John Hoctor, Navic's vice president of business development and marketing.

Time Warner Cable Inc. (NYSE: TWC) is its largest cable MSO partner. Other Navic cable partners include Cox Communications Inc. , Charter Communications Inc. , Comcast Corp. (Nasdaq: CMCSA, CMCSK), Bright House Networks , and Canada-based Vidéotron Telecom Ltd.

Dish is Navic's largest TV service provider partner by set-top volume, "but in terms of activity... [the cable operators] are much more active in terms of the number of interactive campaigns they are running in local markets," Hoctor says.

Having the Acadia OK also paves the way for Navic to deploy its apps across the majority of the U.S. cable market. In addition to a new breed of boxes based on tru2way (the new name for the OpenCable Platform), Navic's backoffice system is also equipped to support legacy, low-end boxes such as the Motorola DCT2000.

But Navic isn't about to name any customers for the Motorola platform -- at least not yet. It may have some to talk about by The Cable Show, set for May 18-20 in New Orleans.

"We undertook this because of specific requests from our customers," Hoctor says, noting it would be too expensive for the company to obtain Acadia validation without customers already lined up. "This [validation] opens up a large potential market for us."

Navic, which counts OpenTV Corp. (Nasdaq: OPTV) among competitors in the sector, says a handful of its apps are compatible with Motorola's digital cable platform, including addressable advertising, enhanced programming (such as interactive overlays), an audience measurement system, and an "impression-based" media placement service called "Admira." (See Navic Intros Admira.)

Some of those apps, for example, enable customers, with the click of a remote, to obtain more information about a product being advertised. That interactivity can range from requesting a coupon or a brochure, being directed to a product-focused micro-site, or "telescoping" into a long-form advert that's housed on the operator's VOD system.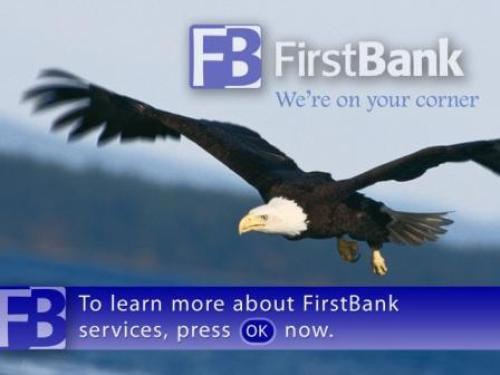 In addition to i-Guide and the Scientific Atlanta Residential Application (SARA), Navic also claims it has developed apps for the Aptiv Passport navigation system, Time Warner Cable's MDN resident digital navigation platform, and a pre-tru2way system called "OnRamp," which has been championed by Cox.

Navic's extensive cable software deployment-readiness profile could become attractive to advertisers, which are looking for advanced, interactive platforms that can work across multiple MSOs. That requirement is a key driver behind the cable sector's cross-industry advanced advertising initiative, code-named "Canoe." (See Cable's 'Canoe' RFI Paddles Toward Deadline.)

In addition to creating common interfaces for interactive adverts, operators are also looking to Canoe to help them recapture advertising dollars that are flowing to the Internet at an ever-increasing rate. (See Plugging the Ad Drain.)

While adding support for Motorola and SA would appear to position Navic well for that project, the company is not commenting about Canoe or its status in the project's vendor selection process.

— Jeff Baumgartner, Site Editor, Cable Digital News