This publication has (Lord knows) on occasion indulged in some light hearted japery at the expense of certain company mascots. (Well…one specifically – see Ciena Mascot Assaulted at NFOEC). And a recent bit of Holy Writ from the Wall Street Journal (Sept. 25, for those of you keeping score) has declared the perky fellows to be, if not a curse, then definitely passé, obsolescent, not the done thing at all – like, soooo 2000!

Nevertheless, we here at Light Reading have always taken particular pride in being trend buckers – or, at least, something that rhymes with that. So it is that we particularly proudly introduce our very own furry familiar: the Light Reading Monkey!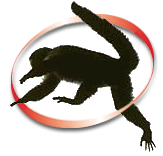 (Click the monkey... Go ahead!)

There's just one problem: Monkey has no moniker. And that's where you, Gentle Reader, come in.



Name That Monkey and Win 'Valuable' Prizes!



Just post your preference on the message board at the end of this article. And wait for the kudos, plaudits, and/or execration. It's as simple as that! To get you started, we've included below a sampling of possible names (the pictures are just for fun). You may vote for one of these, or come up with your own.












If our panel of impartial experts (carefully chosen for their expertise in the field of simian nomenclature) selects your entry, you may be the happy recipient of any one of the following cherished keepsakes we happen to have lying around the Light Reading offices:


1st Prize: a fashionable Light Reading T-shirt!


2nd Prize: a snazzy Light Reading T-shirt!


3rd Prize: a tasteful Light Reading T-shirt!


4th Prize: a collectible Light Reading T-shirt (slightly soiled)!


5th Prize: the Light Reading office change jar!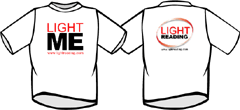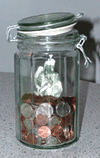 (Duplicate entries will be subject to a quasi-random drawing.)

— The Staff, Light Reading, Department of Simian Studies www.lightreading.com


---
Gobbledygook
By submitting an application to this Contest, sponsored by Light Reading Inc., the participant acknowledges and agrees to all of the Contest rules. Entry requires a valid, non-salacious message-board handle. Entrants must be at least six (6) years old and able to spell "monkey." The sponsor assumes no responsibility or liability for damages, losses, or injuries (up to and including ebola outbreak, loss of eye, and/or radiation sickness), resulting from use of or acceptance of any prize. The odds of winning depend on the number of eligible entries received. Most federal, provincial/state, and local laws apply. Receipt of all prizes shall be conditioned upon compliance with any applicable federal, provincial/state, and local laws, particularly those governing public lewdness. The sponsor reserves the right, in its sole and absolute discretion, to interpret compliance with the letter and intent of these rules and to disqualify any applicant deemed to have violated these rules. Employees of Light Reading Inc. and their immediate family members, friends (in the unlikely event they should have any), and monkeys are not eligible. Contest rules and guidelines are subject to arbitrary update and modification at any time and for any inscrutable reason. Light Reading Inc.'s decisions in all respects relative to the Contest are final. By entering, you agree to be bound by these Official Rules. Light Reading Inc. is not responsible for incomplete, illegible, lame, late, bounced, or bolloxed postings. Entries containing 'Steve,' 'Saunders,' or any combination thereof will not be accepted. By participating and winning a prize, the winner releases Light Reading Inc. and its employees and sponsors from any and all liability with respect to said prize. Except where prohibited by the Office of Homeland Security, by accepting a prize, the winner consents to celebrate in moderation and within the scope of community standards obtaining in his, her, or its place of residence. All entries become property of Light Reading Inc. and none will be returned. Ha!