Nagra Seeks HD-DTA Hall Pass
3:35 PM --
Nagravision SA
has formally requested a three-year waiver from the
Federal Communications Commission (FCC)
's
integrated security rule
for a one-way, hi-def box called the HD200.
Nagravision marks the second vendor to seek a temporary waiver on a
Digital Terminal Adapter (DTA)
that's capable of rendering high-definition video signals.
Evolution Digital LLC
was the first, but there are already several other suppliers, including
Huawei Technologies Co. Ltd.
,
EchoStar Corp. LLC
(Nasdaq: SATS), and
Pace plc
, that want to make such boxes for
Cable One Inc.
So far, Cable ONE is the only MSO to obtain FCC clearance to deploy HD-DTAs with integrated security, and that project is limited to just one small system in Tennessee. (See
Cable ONE Looks to Pump Up HD-DTA Volumes
.)
Nagravision, which makes conditional access and video encryption systems, would have to shop the box out to another manufacturer. But it might as well get comfortable and relax. Its chances of getting a waiver on the HD entry anytime soon are remote.
The FCC has yet to put Evolution's latest waiver request out for public notice, and it tells
Light Reading Cable
that the Commission is hesitant to do much more on the HD-DTA front until it can properly assess Cable ONE's coming deployment and make progress on some new
CableCARD
rules. (See
ACA Wants Action on Evolution's HD Box Waiver
.)
Nagravision, which is also asking for the FCC to waive a rule requiring leased HD boxes to support the IEEE-1394 "FireWire" interface, says the HD200 doesn't provide an upstream path (so it can't do video-on-demand, for example) and can't add local storage for a DVR. It does, however, support MPEG-4, which, the company says, is becoming commonplace, particularly in HD devices due to the efficiency gains it holds over MPEG-2.
Those features, Nagra argues, make the product a "low-cost," limited-function device that should be considered favorably for a waiver. And here it is: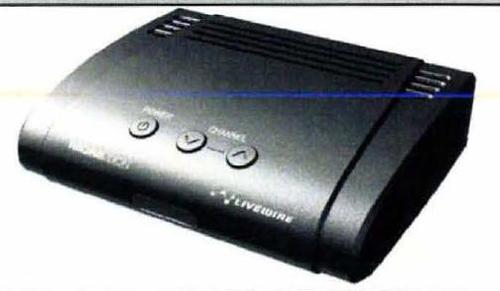 — Jeff Baumgartner, Site Editor,
Light Reading Cable