8:30 AM -- Breitbart.com reports on monkey bidness in India:


Police combed the alleys of the Hindu holy city Varanasi in northern India on Tuesday to search for a monkey accused of stealing reading glasses from a South Korean tourist.

Kim Dang Hoon filed a formal complaint against the primate he claims broke into his hotel room and pinched his spectacles, said investigating officer Insp. Govind Singh...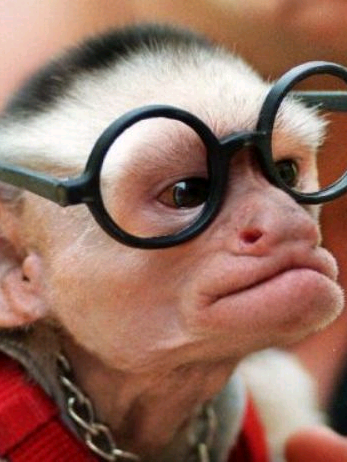 Problems with monkeys harassing tourists in the city were common, Singh said.

"But we can't do anything. We cannot shoot them or beat them as Hindus worship monkeys," he said.
What a great religion! Too bad no one's thought of such a thing for people...

— Larry, Monkey King, Light Reading