VoLTE in a Hybrid Network World

5/27/2014

Comment (0)

Voice-over-LTE, or VoLTE, is good for the customer and for the carrier, says Nokia.
VoLTE networks run at 4G speeds, for better voice and data quality than 2G/3G networks. Outside of LTE coverage areas, voice calls continue on 2G and 3G. Moving between the areas of different types of network coverage is where Single Radio Voice Call Continuity (SRVCC) and Enhanced SRVCC (eSRVCC) become indispensable in ensuring call continuity.
Confused? Let this helpful infographic from our pals at Nokia be your guide.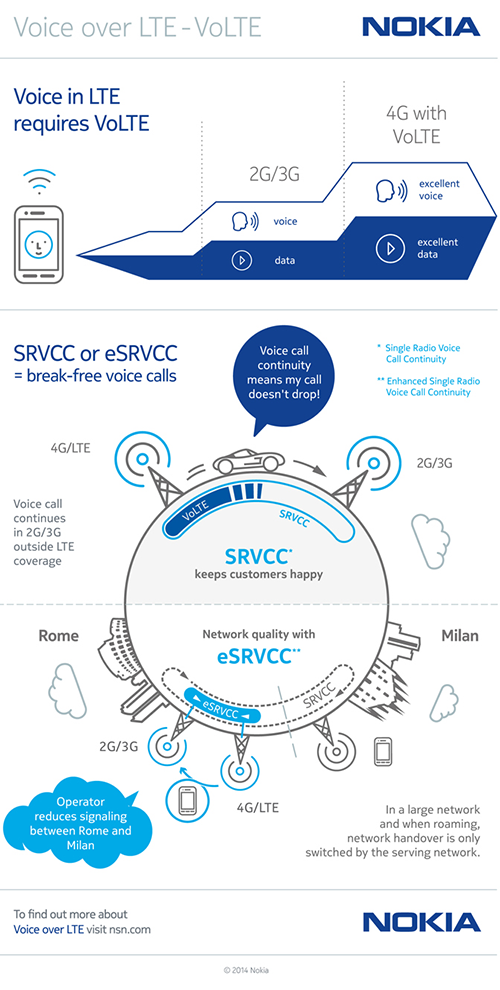 (0) |