It was another difficult quarter for Dish, with revenue and net income continuing to slide and pay-TV subscriber numbers ever on the decline. Spectrum might have been Dish's ace in the hole at one time. But, with the core satellite business weighing so heavily on the company's balance sheet, it's not clear that even Dish's spectrum holdings can overcome its otherwise sagging fortunes, particularly where merger or acquisition considerations are concerned.
Analysts from MoffettNathanson LLC put it this way: "Dish reported results that suggest that its satellite TV business is now shrinking by 8.4% (by subscribers, excluding hurricane impacts), 4.3% by revenue, and 9.7% by EBITDA. 'Recurring EBITDA' is falling by a horrific 17.3%. Who would sign up for that?"
Dish Network LLC (Nasdaq: DISH) CEO Charlie Ergen, unsurprisingly, has a different perspective. Ergen continues to tout the value of the company's spectrum, while also suggesting that Dish's move to an over-the-top platform with Sling TV was a smart way to target a generation of viewers that have migrated away from traditional pay-TV services.
Unfortunately, those consumers who have selected Sling TV so far aren't having a positive financial impact on the company. Instead, between the cost of programming and the low Sling TV price tag, they're killing off profit margins. It may be cheaper to acquire OTT customers for Dish, thereby temporarily making the earnings mix appear brighter. But ultimately the total value of the company's pay-TV business is shrinking rapidly as higher-paying satellite customers flee for other market alternatives. (See Analysts: Dish Is in Dire Straits.)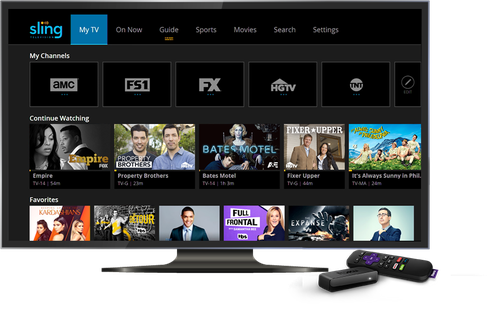 As for spectrum, Ergen argues that Dish's portfolio gives it important flexibility for the future. Where some operators are focused on fiber densification, Ergen suggests that spectrum is the better asset, calling it "another bullet in the gun long term" and noting that it will be easier for operators to densify their wireline networks later if needed than it will be to acquire new spectrum capacity. Without speculating too far, Ergen also paints the latest failure of a merger between Sprint Corp. (NYSE: S) and T-Mobile US Inc. as a possible positive outcome for Dish, giving his company perhaps a "few more options" for a future spectrum deal.
Ergen points out that as Dish builds out its own wireless network, the focus is on a new paradigm where connectivity applies not just to people but to things, and that Dish, unlike legacy carriers, can treat wireless as a "blank sheet of paper."
However, Dish is entirely unproven as a wireless network operator, and where it might once have hoped for help from a partner, time is running out for the service provider to do anything but go it alone. Dish is required by the Federal Communications Commission (FCC) to develop new wireless infrastructure with its spectrum by March, 2020. (See Dish's 5G Plans Should Rouse Cablecos and Dish, Amazon Talk Wireless Tie-Up – Report .)
---
For all the latest news from the wireless networking and services sector, check out our dedicated mobile content channel here on Light Reading.
---
Total Dish revenue for the third quarter reached $3.58 billion, down from $3.77 billion a year ago, with net income dropping to $297 million from $318 million in the year-ago quarter. Excluding subscriber losses attributed to the hurricane disasters in Q3, Dish also shed approximately 129,000 pay-TV customers in the three-month period. Dish doesn't separate out Sling TV subscribers from its satellite subs, so the loss of traditional, higher-paying customers is likely higher with Sling TV gains added in.
Dish now has a total of 13.2 million pay-TV subscribers. Wireless customers? Those won't come on board until after Dish's network is built in 2020.
— Mari Silbey, Senior Editor, Cable/Video, Light Reading