Also in today's EMEA regional roundup: Orange launches share offer; Ericsson's on edge; EU warns tech tax probes will take time.
Orange (NYSE: FTE) officially launches as a brand in Egypt today, becoming the French giant's largest market in terms of customers, with more than 33 million. Until now, Orange had operated in Egypt under the Mobinil brand. Orange says the rebranding is more than just a marketing exercise and that it will bring benefits in terms of device procurement and roaming agreements. Orange acquired 94% of Mobinil in 2012, increasing its stake to 98.92% in 2015.
Separately, Orange has launched an employee shareholding offer in France and French-held territories. A maximum of 11.5 million shares, representing 0.43% of the company's capital, will be offered to employees.
Ericsson AB (Nasdaq: ERIC) has launched a new, compact network edge device called the Router 8801 that's part of the vendor's distributed network architecture proposition. For further details see the official but somewhat baffling press release.
EU Competition Commissioner Margrethe Vestager has warned that the investigations into Apple Inc. (Nasdaq: AAPL) and Amazon.com Inc. (Nasdaq: AMZN)'s European tax arrangements won't be finished anytime soon, reports Bloomberg. Vestager's team are currently looking into the tax affairs of Starbucks and Fiat Chrysler, and once those two are out the way, the heat will be on the two US tech/retail giants.
The number of LTE subscriptions worldwide topped the 1 billion mark at the end of 2015 (1.068 billion, to be exact), with Europe accounting for 14.8% of that total according to figures released by the Global Mobile Suppliers Association (GSA) . Global mobile subscriptions reached 7.343 billion by the end of 2015, which the GSA equates to 100% penetration of the global population.
UK infrastructure challenger TrueSpeed has begun laying fiber-to-the-home in Priston, a village in the English county of Somerset. The company is promising downlink speeds to homes and businesses ranging from 100 Mbit/s to 1Gbit/s. Last year TrueSpeed announced a partnership with Hibernia Networks , which allows it to piggyback on Hibernia's ducts in Somerset and neighboring Wiltshire.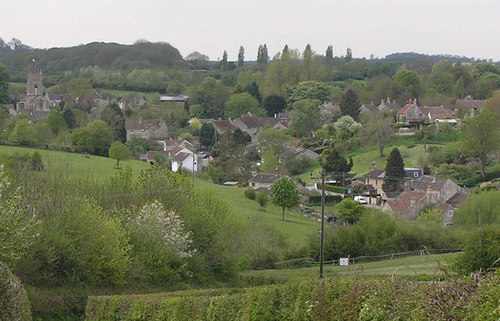 — Paul Rainford, Assistant Editor, Europe, Light Reading