Comcast is now officially a wireless carrier with Xfinity Mobile available across the Internet provider's entire customer footprint. The company announced the news this morning just four months after introducing the service based on a mobile virtual network operator (MVNO) agreement with Verizon. Xfinity Mobile relies on Verizon's 4G wireless network in combination with a nationwide set of WiFi hotspots offered through Comcast and the CableWiFi Alliance.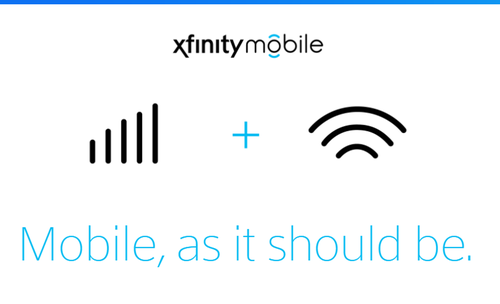 There are caveats to the Xfinity Mobile service. Users have to be existing Comcast Internet customers, and they have to be willing to purchase a new Apple, LG or Samsung phone. Additionally, while consumers can switch over to WiFi for data use, traditional phone calls can only be completed over the Verizon cellular network. (See Xfinity Mobile Isn't a WiFi Phone Service.)
Comcast Corp. (Nasdaq: CMCSA, CMCSK) also boasts that users get access to 18 million WiFi hotspots with Xfinity Mobile, but the vast majority of those sites are enabled by modems inside consumer homes. That means that accessibility may be limited both by a subscriber's modem settings and by signal strength outside household walls.
What Xfinity Mobile service is good for is customers who want Comcast to be their primary Internet provider. With the quality of mobile broadband improving, and the price per gigabyte on a downward slide, there's an increasing risk to wireline ISPs like Comcast that consumers will forego home Internet altogether and rely solely on mobile service. However, with Xfinity Mobile, Comcast is making the case that users can buy solid home Internet service and get mobile access added on at a reasonable cost. That reasonable cost is where Comcast really offers a compelling proposition.
There are currently two data plan options with Xfinity Mobile. Customers can either pay $45 per month for unlimited data (a price that Comcast acknowledges may go back up to $65 for low-end Xfinity Internet customers in the future), or $12 per month for each gigabyte of cellular data used. If a user primarily relies on WiFi, that $12 plan is wildly attractive. In fact, while Comcast hasn't released specific numbers, the company says that the majority of its mobile customers today are choosing the per-gigabyte plan.
---
For more cable market coverage and insights, check out our dedicated cable content channel here on Light Reading.
---
As a business move, Comcast's launch of Xfinity Mobile is only one piece of a much larger puzzle. The company has said time and time again that it's not interested today in moving beyond the MVNO agreement it has with Verizon Communications Inc. (NYSE: VZ) to build or buy its own cellular assets. However, Comcast has also squirreled away some of its own wireless spectrum, and there are continuing rumors of a potential transaction with Sprint Corp. (NYSE: S) that could include the cable operator investing in the Sprint network in exchange for favorable terms of access. (See Charter, Comcast Eye Sprint Tie-Up – Report.)
There is also the fact that Comcast and Charter have committed to working together through next May to explore any and all possible wireless partnerships together. It's not clear where that partnership might take the two companies, but the tie-up does suggest that there are other wireless opportunities that Comcast is considering. (See Comcast & Charter Explore Wireless Partneship.)
On a much broader scale, the Xfinity Mobile service offers yet more evidence of Comcast's ambitions to move beyond the home and beyond its own regional subscriber territory. The cable company's entry into the Internet of Things space and its licensing of the X1 platform internationally also point to wider growth beyond Comcast's traditional markets.
— Mari Silbey, Senior Editor, Cable/Video, Light Reading