BARCELONA -- Mobile World Congress 2012 -- With more than 60,000 people running around the Fira show grounds in Barcelona this year, what would visitors to the Ericsson AB (Nasdaq: ERIC) hall be shown by the attending staff if they had just a few precious minutes to get the highlights?

Ericsson was the first of six mobile network equipment vendors we visited with a photographer at this year's MWC and we gave them all the exact same challenge: Show us your three market leading/cutting edge/most important products and tell us about them in just 10 minutes.

The idea of the exercise is to determine what an average visitor might be shown if they were trying to get a sense for what the major mobile vendors are focused on right now. All the companies were given the exact same advance brief, treatment and opportunity, to which some responded more readily than others.

So here are the results of the Ericsson tour with the overall grade, based on perceived performance, relevance and other factors (some rather subjective), provided with the final picture caption.

Click on the picture below to start the tour.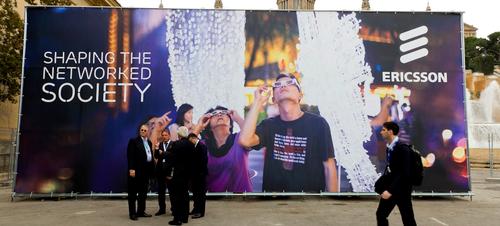 All photos taken by Siqui Sánchez/Getty Images, but he's not to blame for the selection process or the captions.

You can see how Ericsson and its peers performed in 2011 (yes, we do this each year!) by checking out last year's tours below:

— Ray Le Maistre, International Managing Editor, Light Reading