LAS VEGAS -- TelcoTV 2010 -- Dish Network LLC (Nasdaq: DISH) is about to place another big bet on its TV Everywhere strategy.

The satellite-TV giant is closing in on the launch of a "Sling Adapter" that will enable its deployed DVR satellite receivers to place-shift linear and on-demand video to a variety of popular consumer electronics devices, including PCs, Apple Inc. (Nasdaq: AAPL) iPads and iPhones, BlackBerrys, and other types of smartphones. (See Dish & the iPad.)

The Sling Adapter, introduced by Dish in January at the Consumer Electronics Show, is expected to launch sometime within the next couple of weeks, company VP of consumer technologies Vivek Khemka said here Tuesday on a panel about how service providers can take advantage of over-the-top video applications.

The Sling Adapter is a slim, USB-powered standalone device roughly the size of a checkbook. It's tightly integrated with Dish HD-DVR receivers such as the ViP 722k.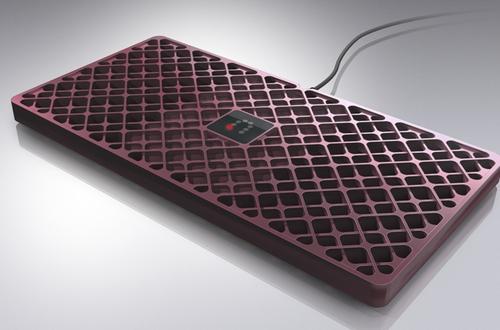 The new box (slate?), which shares the form factor of the EchoStar Technologies–made 700U Slingbox model, will carry an upfront fee of $99, but won't require a monthly service fee, Khemka told Light Reading Cable after the session. Thanks to the tight integration, "the install time is about five seconds," he added.

The Sling Adapter is a complement to the ViP922, a DRM-protected "SlingLoaded" HD-DVR that Dish launched in April. The less expensive adapter, however, will bring place-shifting capabilities to millions of already-deployed Dish DVR satellite receivers. (See Dish Starts Selling 'Sling-Loaded' HD-DVR and Widevine Protects Sling's Streams .)

Dish's Sling approach is tied to a broader TV Everywhere strategy that also features a Web portal with more than 150,000 movies, TV shows, and clips that got off the ground in August. (See Dish: TV Everywhere Site Is Portal to Growth .)

EchoStar Technologies, Charlie Ergen's technology spinoff, is also pitching Sling technology to US and international cable operators. Its TV place-shifting cable arsenal includes a tru2way-based SlingLoaded set-top model. (See Cable ONE Sizes Up EchoStar, TiVo Set-Tops and EchoStar: We're Cable's Answer .)

— Jeff Baumgartner, Site Editor, Light Reading Cable