The iPad 2 is primarily evolutionary over Apple Inc. (Nasdaq: AAPL)'s first tablet, but when you put it in the home, it could become the one revolutionary device needed to connect TVs, set-top boxes, game consoles and consumers' mobile lives. (See iPad 2: Fast & Skinny But No USB.)

That means it could also be cable's new best friend -- or biggest foe.

"The video capabilities in iPad 2 raise the stakes on pay-TV operators to deliver great quality, flexible video experiences, but at the same time it gives them more opportunities to do it themselves," says Will Richmond, online video analyst and founder of Broadband Directions LLC . "It's a double-edged sword. The smart operators will figure out how to leverage the iPad 2, and they won't get hurt by it."

Cable MSOs like Comcast Corp. (Nasdaq: CMCSA, CMCSK) have been using the first iPad as a fancy remote control and video navigation system since it was launched, but the second iteration introduces some new features that make it much more compelling. (See Press 'Play Now' on the iPad and Comcast Invades the iPad .)

Most notably, the iPad 2 has both Wi-Fi and an HDMI (High-Definition Multimedia Interface)-compatible port, meaning that users can interface with their TVs, set-tops and gaming consoles.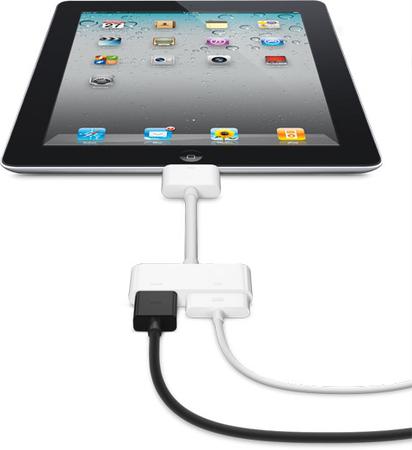 With "video mirroring," a $39 digital AV adapter can be attached to the iPad 2 to display content -- videos, games or apps -- in 1080p from the tablet to any compatible screen. For those who don't wish to be tethered to the HDMI cable, the AirPlay functionality, which lets those users who also have an Apple TV transfer video wirelessly, is now open to third-party apps. If cable providers ignore the iPad 2, these new features make it another way for consumers to go over-the-top of their services; another service that makes pricey cable subscription less necessary. If, instead, they embrace it, it opens up some exciting opportunities.

"The glass half-full here is that the mirroring capability could actually augment the cable service rather than detract," says Yoav Schreiber, senior analyst of digital media infrastructure at Current Analysis .

That's because the mirror functionality includes all video content, even from sources like Comcast Xfinity. As of now, Comcast and other MSOs can offer features on their portal that can't be displayed on their electronic programming guides (EPGs), and -- conversely -- what's findable on the EPG isn't always available through their portals, Schreiber says. The iPad brings these two worlds together.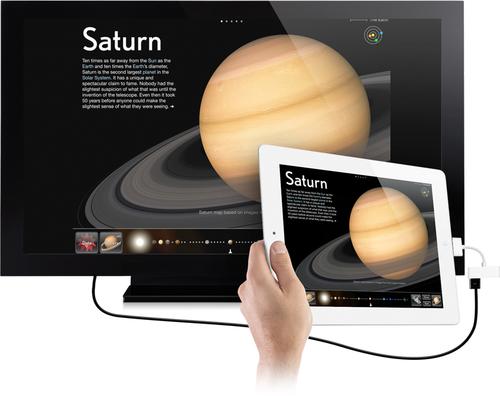 Rather than just using the tablet as another display point or remote, cable MSOs can also create apps that leverage their ownership of the pipe, which is something other competitors like Netflix Inc. (Nasdaq: NFLX) cannot do. In that respect, the iPad can actually help them fight against OTT and create tablet experiences that integrate voice, video and data, Richmond says.

Another example of a uniquely carrier-offered service that Schreiber suggests could be something akin to Verizon Communications Inc. (NYSE: VZ)'s, and more recently Comcast's, in-home support services. Similar to Best Buy's Geek Squad, these operator-offered services provide troubleshooting for all network-attached devices. That's a monetizable feature that OTT brands can't provide. (See Shaw Pushes a la Carte Programming.)

On the flip side, for those cable MSOs that sit by idly, the iPad's ability to mirror anything online on the TV could make cable subscriptions much less necessary. At an extreme, the iPad 2 could even take cord-cutting mainstream in a way that only Apple can do.

Even if that doesn't become the case, Richmond says the iPad 2 will be another brick in the wall for those pay-TV providers that don't leverage it to their advantage.

"Anything that pulls people away from pay-TV operator-delivered services exclusively is obviously competitive," Richmond says. "But even despite that, it still has attributes that are very attractive for them to capitalize on." — Sarah Reedy, Senior Reporter, Light Reading Mobile