Sierra Wireless had its first 3.5GHz CBRS module approved Tuesday by the FCC, enabling device manufacturers to make various devices (including laptop cards) to support the forthcoming LTE networks.
US operators are expected to turn on Citizens Band Radio Service (CBRS) infrastructure, some before the end of the year. Ericsson AB (Nasdaq: ERIC) got approval from Federal Communications Commission (FCC) for indoor and outdoor radio equipment in September. AT&T Inc. (NYSE: T) and Verizon Communications Inc. (NYSE: VZ) are also readying CBRS rollouts. (See Who's Doing What in the CBRS Band? and AT&T Picks Samsung, CommScope for CBRS Rollout.)
80MHz of unlicensed spectrum will be available for mobile and cable operators, enterprises and others to use, from the fourth quarter of 2018. 70MHz of licensed 3.5GHz is expected to auction in 2019.
Many in industry circles are excited at the prospect of using the spectrum to deploy more secure private LTE networks with CBRS, which will enable applications that need cellular handoffs between base stations simpler than with WiFi access points.
---
Want to know more about 5G? Check out our dedicated 5G content channel here on
Light Reading.
---
Sierra Wireless Inc. (Nasdaq: SWIR; Toronto: SW)'s AirPrime EM7565 LTE-Advanced Pro Embedded Module should help ease the way for such deployments by enabling vendors to deliver CBRS cards, dongles and embedded devices.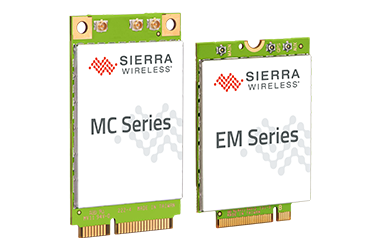 — Dan Jones, Mobile Editor, Light Reading