Also in today's EMEA regional roundup: Teléfonica sells 40% of Telxius to investment group; OBS lands smart cities deal in Qatar; 3 enters the Matrixx; balloon goes up for EE.
Nokia Corp. (NYSE: NOK) and Zain KSA (Zain Saudi Arabia) are claiming to have successfully trialed a range of "advanced 4.5G features," including uplink carrier aggregation, 4X4 MIMO, downlink 256 QAM and uplink 64 QAM. The trial took place in Jeddah, and is being presented as part of the operator's evolution towards ultimate 5G nirvana. (See 4.5G Sets High Bar for 5G.)
Telefónica has agreed the sale of 40% of its Telxius infrastructure business to investment firm KKR Group for €1.27 billion (US$1.33 billion). Telxius owns and operates nearly 16,000 towers in five countries. It also manages approximately 65,000km of subsea fiber, of which around 31,000km are owned by Telxius. Teléfonica will keep a majority stake and operational control of Telxius, and will remain its anchor client.
Orange Business Services has teamed up with Huawei Technologies Co. Ltd. to create a public cloud service that is intended to help multinational corporations migrate their legacy enterprise applications to the cloud. OBS, backed by Huawei's cloud technology and knowhow, will offer advice, auditing, integration and managed services for cloud infrastructure and applications. The new services will be available across western Europe and Southeast Asia in April, with other regions to follow later.
Separately, OBS has signed a smart cities consulting deal with Meeza, a Qatari managed services provider. Under the terms of the deal, OBS will deliver a range of smart services and applications at Msheireb Downtown Doha, a flagship smart cities development in Qatar. Elements of the deal include security cameras, building access control, fire alarms, street lighting and waste collection.
3 Group is to put Matrixx Software Inc. 's Digital Commerce customer engagement platform to work at its subsidiaries in the UK, Denmark and Sweden. The operator believes Matrixx will help it transform itself into a "digital service leader," offering it more control over its service mix.
UK mobile operator EE will be showing off its "Helikite" today, a helium balloon "air mast" that it intends to use, possibly in conjunction with drone-based solutions, to connect remote parts of the UK in the wake of disasters such as major flooding. In 2015 EE landed the contract to provide a new, 4G-based emergency services network that is used by police and other agencies. (See Eurobites: EE Lands Emergency Services Deal.)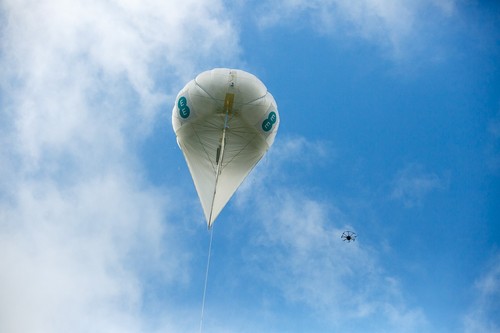 Vodafone Group plc (NYSE: VOD)'s M-Pesa mobile money service is celebrating its tenth anniversary with the news that a record 614 million M-Pesa transactions were processed in December, most of them in Africa. The service, launched by Safaricom in 2007, enables customers to safely send, receive and store money using a basic feature phone, as well as via a smartphone app in some markets. (See M-Pesa Reaches the Big One-O.)
BT Group plc (NYSE: BT; London: BTA) is to link up the world's five main foreign exchange locations via its Radianz FX express service, which offers low-latency connectivity to traders in the UK, the US, Singapore, Japan and Hong Kong.
The European Telecommunications Standards Institute (ETSI) has created a new Industry Specification Group dedicated to improving operator experience through the use of artificial intelligence (AI). The official moniker of the group is ISG ENI, with the ENI bit standing for "Experiential Network Intelligence." The idea is to help create systems that are "experiential," in that they learn from their own operation. (See ETSI leads AI charge for lumbering telcos.)
Switzerland's Kudelski Group has broadened its relationship with Twitter Inc. to "pursue collaborative opportunities in areas of joint interest," focusing on video-related developments.

— Paul Rainford, Assistant Editor, Europe, Light Reading