Also in today's EMEA regional roundup: Telecom Italia gains mobile customers; Ivory Coast operator acquired; Last Tango at Openreach.
It's looking like crunch time for Portugal Telecom, as a shareholder meeting is scheduled for today which should decide whether a planned sale of €7.4 billion (US$8.7 billion) of its former assets to France's Altice goes ahead, reports the Irish Times. If the sale goes ahead, it would put a stop to Portugal Telecom's planned merger with Brazil's Oi, a combination that has become dogged by financial scandal relating to some suspicious-looking investments on Portugal Telecom's part, adds the report. (See Eurobites: Altice Bids $8.8B for Portugal Telecom.)
Telecom Italia (TIM) is to acquire another 170,000 mobile customers, following a deal it struck with Noverca, which is planning to focus on its MVNA (mobile virtual network aggregator) business.
Ivory Coast mobile operator Atlantique Telecom Cote d'Ivoire is to be swallowed up by Morocco's Maroc Telecom , according to Biztech Africa.
CEC Liquid Telecom Zambia is building a new 500km fiber link between Lusaka and Victoria Falls in Livingstone, at a cost of around $5 million. CEC Liquid Telecom Zambia is a joint venture between The Liquid Telecom Group and Copperbelt Energy Corporation, a Zambian power company.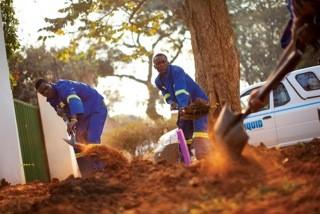 UK financial services organizations could benefit from faster trading following the launch of Telstra Corp. Ltd. (ASX: TLS; NZK: TLS)'s Global Financial Trading Solutions network. Telstra says its offering provides low-latency connectivity between the world's financial capitals, as well as managed hosting for trading and a traders' unified communications facility.
Is the smart thermostats market heating up? Figures from analyst firm Berg Insight show that the European market for these in-home devices grew by 96% to reach 0.7 million in 2014. In Europe, says Berg Insight, the leading smart thermostat vendor is eQ-3, whose smartphone-controlled radiator thermostats have been installed in more than 0.3 million homes.
Who says being a telecom engineer isn't glamorous? The Daily Telegraph reports on a court case involving an employee of Openreach , BT Group plc (NYSE: BT; London: BTA)'s access unit, who was jailed last week for a fraud that effectively stole ₤154,000 from BT to help him support his mistress -- in Argentina! Wichita Lineman it ain't.

— Paul Rainford, Assistant Editor, Europe, Light Reading