Podcast: Apple's iPhone 11 & TV+ Debut – the Telco Angle
We take a service provider lens to Apple's big announcement of the iPhone 11, Apple TV+ and more, on this edition of the Light Reading podcast, featuring editors Jeff Baumgartner, Mike Dano and me, Mitch Wagner.
Will the iPhone 11 be a big business opportunity for carriers? Will Apple TV+ be able to compete in a crowded OTT market?
As part of our discussion, Mike talks about how Apple products are still changing the telco ecosystem, with increased demand for upstream bandwidth -- to upload all those beautiful videos and photos -- as well as connectivity for the emerging category of wearable devices.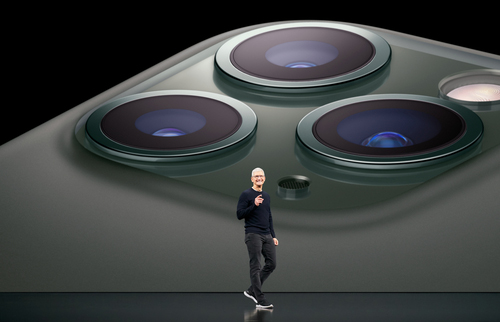 ---
Deep dive into real-world issues and virtualization deployment challenges with industry leaders. Join Light Reading at the annual Network Virtualization & SDN Americas event in Dallas, September 17-19. Register now for this exclusive opportunity to learn from and network with industry experts. Communications service providers get in free!
---
Also, don't miss Jeff's analysis of the Apple TV+ debut, with a surprisingly low price of $4.99 per month. Read more of Jeff's analysis of Apple TV+ here: Apple TV+ to debut November 1, fetch $4.99 per month
And why does everybody have fabulous hair in the upcoming sci-fi series See, exclusive to Apple TV+, where civilization has collapsed because everybody is blind?
We hoped to have our colleague Iain Morris join us, for his skeptical, yet insightful take on Apple news, but we had technical difficulties that prevented his participation. You can read his analysis here -- posted before the announcement, but everything he said is still valid: From X to Zzzzz: Apple's iPhone 11 faces an uphill struggle
Also:
Now you can cook on it from r/iphone




Related posts:
— Mitch Wagner




Executive Editor, Light Reading