Huawei Aims P9 at iPhone 6S Crowd
China's Huawei has taken the packaging off the P9, the latest in its series of high-end smartphone devices and one it hopes will lure customers away from Apple's iPhone 6S and Samsung's S7.
Unveiled at a showy, well-attended press event in London earlier today, the P9 and P9 Plus, its bigger sibling, are superior to the iPhone 6S and the Samsung S7 in a host of ways, according to Richard Yu, the CEO of Huawei Technologies Co. Ltd. 's consumer business group.
The main attraction, however, is the camera functionality of the P9, which has been developed through a partnership with German camera specialist Leica, whose CEO Oliver Kaltner was effusive about the P9's photographic capabilities during Huawei's event.
"It will set new standards in many ways and it's the starting point of a long-term collaboration," he told reporters.
Professional photographers hold Leica's technology in high regard and the German company's engineering expertise appears to have found its way into the new P9 device, distinguishing it from rival smartphone products -- or so Huawei hopes.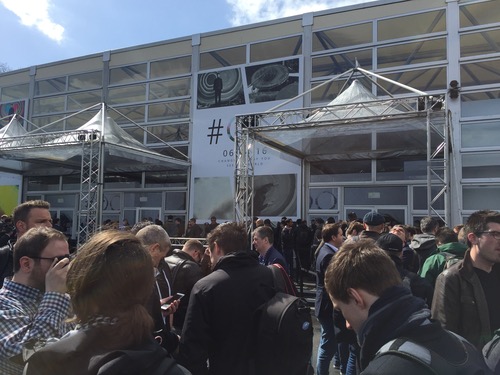 Among other things, the P9, which uses the Android operating system, is being marketed as the first wide aperture smartphone camera with instant-preview functionality. It also allows photographers to manually adjust settings -- such as shutter speed -- in a way that is not possible on other smartphones.
Of course, the image quality is said to be astounding, and photographs taken on the P9 and displayed at the London event seemed to back up claims that it beats the iPhone 6S and Samsung S7 on various image-quality criteria.
Two large pixel sensors have been incorporated into the design as part of the efforts to improve picture quality. "The iPhone 6S can take very good photos but we are much better," said Yu, making one of several boasts for the P9 over Apple Inc. (Nasdaq: AAPL)'s iconic device.
Huawei even invited a highly respected photographer from National Geographic magazine on stage to give his own endorsement of the P9 as professional camera device. Staggeringly, David Guttenfelder said that with technology improvements about half the photographs in an upcoming edition of National Geographic had been taken on smartphones rather than "traditional" DSLR (digital single-lens reflex) cameras.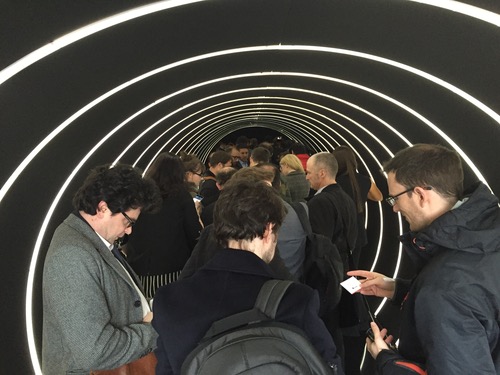 With all the focus on camera functionality, Huawei had relatively little to say about the other features of the P9, but it appears to be slimmer than either the iPhone 6 or Samsung S7 and to lack the awkward "camera bump" that protrudes from those devices.
The screen size is said to be slightly larger than that of the iPhone (5.2 inches compared with 4.7 inches long) and the battery performance sounds impressive: Yu claims the device lasts 43.8% longer than the iPhone 6S when used heavily, and the slightly larger P9 Plus does even better on this front.
According to Huawei, the P9 also works on 18 different 4G spectrum bands, nine 3G bands and four 2G bands, giving users "global connectivity" options.
---
For all the latest news from the wireless networking and services sector, check out our dedicated Mobile content channel here on Light Reading.
---
Unfortunately, Light Reading was unable to check out many of these features directly because it was denied a review handset (after standing in what seemed like a mile-long queue following Yu's presentation) for lacking the requisite QR-code paperwork (a business card had sufficed for entry into the press conference).
But even if the P9 does trounce the iPhone 6S on all the technical specifications, Huawei may have a hard time shifting units if it is targeting consumers who would normally seek out Apple.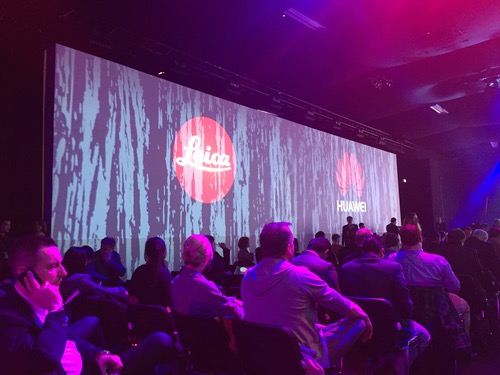 The P8 device launched this time last year was aimed at the same demographic and has so far sold about 5 million units, according to a report from the UK's Financial Times newspaper (subscription required). Apple sold about 75 million iPhones (all models) in the last three months of 2015 alone. (See Huawei P8 Launch: Cue Applause!.)
Both Apple and Samsung Corp. serve relatively loyal customers and are generally perceived to be far more appealing brands than Huawei in the high-end devices market.
The Chinese vendor's consumer devices business is clearly flourishing -- with revenues growing by 73% in 2015, to 129.1 billion Chinese yuan ($19.9 billion) -- but in this particular market it is still seen as a low-cost alternative to the premium brands. Shaking off that reputation may require more than technical wizardry.
— Iain Morris,

, News Editor, Light Reading
PARTNER PERSPECTIVES
- content from our sponsors