T-Mobile US Inc. is the third Tier 1 US wireless operator to join Samsung Corp. 's Galaxy Tab party, and can claim an earlier launch date than Verizon Wireless and pricing comparable to Sprint Corp. (NYSE: S). What it can't claim, but winks at anyway, is High-Speed Packet Access-Plus (HSPA+) compatibility.

In an ambiguous press release, T-Mobile says that "adding fuel to the entertainment experience on the Galaxy Tab is T-Mobile's super-fast HSPA+ mobile broadband network."

But according to a spokesperson, that just means that the Tab will benefit from a speed boost when used in areas of HSPA+ coverage. But, the Tab, she says, is a HSPA device with theoretical peak speeds of 7.2 Mbit/s; it's not an HSPA+ device.

T-Mobile also neglected to include pricing in its release, only highlighting a November 10 launch date, but its Website states that it will retail for "as low as $399.99 with two-year agreement on a qualifying plan."

This could mean that T-Mobile follows Sprint's plan and offers a subsidized device for $400 and an unsubsidized Tab for $600. T-Mobile hasn't revealed an unsubsidized model yet. (See Tablets: Counting the Cost, Sprint's Galaxy Tab in a Subsidy Orbit, and

4G World:

Verizon Picks Up the Tab.)

AT&T Inc. (NYSE: T) is the only operator left to announce pricing.


Gamers get a phone: The long-rumored Sony Ericsson Mobile Communications -built smartphone is creeping closer to reality. Sony has been reportedly working on a PlayStation phone since 2006, when it filed for its first patent of a two-sided device -- one optimized for gaming and one for calling, but Engadget is reporting that a touchscreen with a slide-out gaming pad is the likely final design.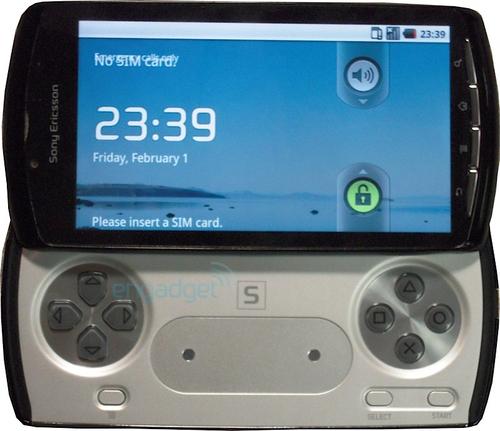 The Sony PSP phone will reportedly feature Google (Nasdaq: GOOG)'s latest Android 3.0 release, Gingerbread; a custom Sony Marketplace to purchase games designed for the handset; serious graphics support; multi-touch display; and the speedy 1GHz Qualcomm Inc. (Nasdaq: QCOM) MSM8655 chip. Thanks to the dual-mode chip, the phone could be picked up by a CDMA operator in the US when it launches sometime next year.


More white iPhone delays: Apple Inc. (Nasdaq: AAPL)'s elusive white iPhone is delayed again, this time until Spring 2011. This is the third delay for the device since June, owing to "manufacturing challenges." (See Apple's White Elephant and Apple Delays White iPhone 4.)


RIM launches first BlackBerry 6 phone: BlackBerry is bringing its first BlackBerry 6 device, the BlackBerry Bold 9780, to T-Mobile. The device, nearly identical to the 9700 but with its latest operating system pre-installed, will be available on Nov. 17 for $129 with a two-year contract.

— Sarah Reedy, Senior Reporter, Light Reading Mobile